List of Womens Fashion Drop Shippers from Around the World
Fashion Drop shippers are the perfect blend.  If you are wanting to start your own fashion business but don't have the room for stock or the patience for postage, dropshipping fashion is the perect solution!
There isn't a lot of Australian Fashion Drop shippers (we list a few) but luckily dropshipping is becoming more mainstrain and most importantly – less dodgy!  Some of the largest brands in the world do dropshipping.  They key is communcation, finding the right product and marketing it the right way!
For a list of Australian Fashion Dropshippers – see our article here!
Women's Fashion – General
Modlily offers a drop shipping service
Free shipping on orders over $49
Modlily is a professional online fashion boutique that stocks inexpensive women's clothing perfect for starting your own fashion boutique.  Plus if you are a Fashion Blogger or Instagram Influencer, you can join their Modlily Pro Program and get free clothing in exchange for promotion.
Type of women's clothing Modlily offer include:
Women's Swimwear
Plus Size Fashion
Pre-orders which are on-trend items that are yet to be released online (you get 50% off for purchasing pre-order products)
Jewellery
Check out Modlily's range here>
Based in Australia
Stockist of Plus Sized Clothing
Drop Shipper and Wholesaler
Daring Diva is a Plus Size Clothing wholesaler that offers woman's fashion in sizes 14 – 28.  They also sell shoes, handbags and jewellery. Daring Diva is Australia owned and operated and is located in Sydney.  All their products are sourced from the United States and they cater from casual wear through to formal occasions.
Check out their website here!
China-Based but Mails to Australia
Inexpensive
Aliexpress is a Chinese based wholesale company that collates all the smaller wholesalers in China in one place but they do post to Australia so we have included them here.  AliExpress is simply huge and has millions of different product lines in all areas.  They do ship to Australia and have a wide range of women's fashion available. When searching their website, ensure you tick the box 'Four stars and up' to ensure you get the most reputable supplier.
Also, check for how many orders each mini-seller has made – the higher the number, the more reputable they are!
Some of the best AliExpress Fashion Sellers (the ones we would personally buy from) include:
ZT Vitality is a women's swimwear wholesaler, drop-shipper and supplier.  They have more than 13,000 orders with a 4.8/5 rating.
GOPLUS Official Store has women jeans and on-trend items.
Marwin & Friend has beautiful women's dresses for all ages.
Revival Fitness Official Store – stockists of women's activewear
Check out the AliExpress Women's Fashion Section>
Fondmart is both a fashion drop shipper – and a place to sell your fashion online.  You can set up your own online store within their program. As well as drop shipping, they have a Private Label Service.  It's a fantastic idea and a low-cost way of getting started in the business!
Read more here ->
Based in Korea
Clothing Manufacturer, Wholesaler and Dropshipper
No minimum order
Maxuce is a women's fashion drop shipper that is also a fashion wholesaler.  They offer low prices and excellent quality women's fashion clothing, shoes, men's clothing, children's clothing and accessories.
Check out their website here!
5. Belle Wholesale
Offers Dropshipping
Offers Wholesale
Belle Wholesale has on-trend young women's fashion. They have express shipping worldwide and a low minimum order of only %59.
They have a colourful, fun range of clothing that is fun and available in sizes up to 5XL
Check out their range>
Based in The United States
CC Wholesale Clothing has the advantage that the clothing is made in the United States.
What they offer:
Women's apparel
Plus Size Fashion
Jewellery
Beauty
Shoes
The Details:
Has free shipping over $300
Based in the United States
Based in The United States
My Online Fashion Store was established in 2009 and is a sister company to the listing above, CC Wholesale Clothing. Not only are they fashion wholesalers and dropshippers, but they also offer turnkey dropshipping websites if you are keen to start your own fashion line with all the hard work taken out for you!
Costs US $19/month with a 14 day free trail or US$29/month to integrate into the Shopify App
DH Gate is another of the HUGE companies that have worldwide factories to get products to your customers. Their motto is 'Buy Globally, Sell Globally'.
Their ranges include:
Wedding Gowns, Bridesmaid Dresses, Flower Girl Dresses, Mother of the Bride Dresses, Cocktail Gowns
Phones and Tablets
High-grade hair extensions
Designer Kids Clothing
Home Decor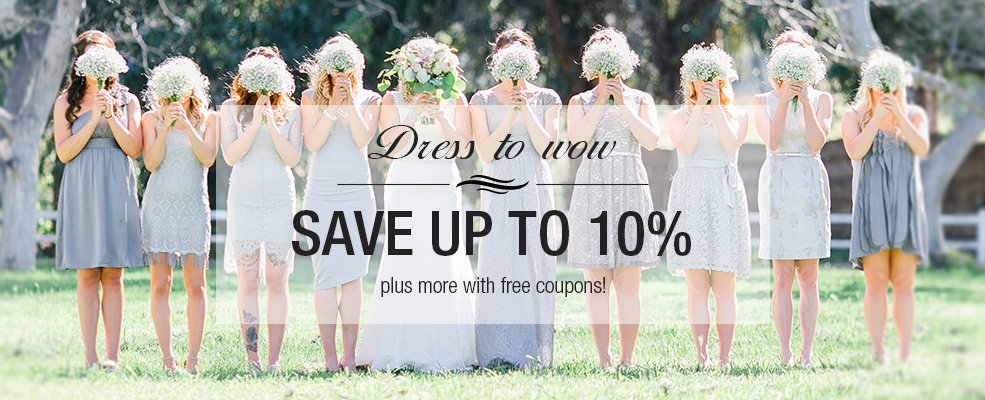 SaleHoo has the very best selection of products for Drop Shippers – their list is HUGE.  Now they do have a $67 per year membership fee which I balked at at first, BUT they do have a 60 day guarantee so I totally think signing up and having a good look around at their products – then if it isn't for you – just get your money back – easy.  The membership gets you access to their drop shipping supplier directory, members forum and all the research that will help you become a successful drop shipper.
SaleHoo have more quality products for drop shipping than most of the others.
Has over 2,500,00 products and brands.
SaleHoo has been around since 2005 – so they are one of the longest running drop-shipping companies.
All of the SaleHoo Sellers are real and authorised distributor of the products you are buying.
If you can't find products you are looking for, SaleHoo will refund your money.
Wholesale2B have warehouses all over the world.  They have over one million different drop shipping products to choose from (these guys are one of the World's largest drop shipping companies) – but if you are really serious about starting a small business doing drop shipping, you will need to sign up for one of their plans which integrate with Shopify and Woocommerce – or they can even help you assemble your very own Drop Shipping website.
Now this can save you a lot of time and energy if you are a real newbie to business.  You can directly sell products on Ebay ($24.99 per month) or Amazon ($37.99 per month) or have your very own pre-loaded drop shipping website from $39.99 per month (which is a freaking bargain!).
You can sign up HERE for a free account to go have a look around.
Worldwide Dropshipper
Designer Brands
Brands Distribution is the place to go if you are interested in Fashion Drop Shipping. They have 500,000 products from 120 fashion brands ready to be delivered and it is free to subscribe to their newsletter.  They offer drop shipping at 60% of the retail price with high-quality fashion brands such as:
Michael Kors
Versace
Gucci
Burberry
Addidas
Pierre Cardin
Laura Biagiotti
New Balance
Armani
They do have a minimum order amount and you need to sign up as a member before you can access stock which is about $110 per membership (they are based in London but ship to Australia!).
Based in The United States
Coco Fashion have a range of women's fashion, bags and evening wear.  Not a massive range though. They are not located in Australia but do drop ship here.
Based in Australia
Stocks Name Branded Women's Fashion
Yep you know that HUGE website Catch – well I have a sneaky trick for you – it is REALLY easy to use them as a Drop Ship supplier.  Advertise their products (with a markup of course), then once someone has made a purchase, you log in, purchase that product – and then get it addressed to the person you sold it to and pocket the difference…. Nifty huh.  Not too many websites allow you to do that – but Catch is one of them – and they often have a great range of women's fashion.
Based in Australia
Women's Swimwear
To contact Arkhe Lane Activewear about dropshipping opportunities, please contact them here.
16. Bloom Dropship
Located in the United States, Bloom Dropship also offers womens fashion wholesale.  To become a fashion dropshipper, will you be required to fill out a questionnaire to see if you are a good match for the brand.  Once approved, you can access their pricing.
Bloom Dropship has no mimimum order quantity and has low shipping pricing.
Located in the United Kingdom, City Goddess is both a fashion wholesaler and dropshipper of women's fashion.  To become a stockist or dropshipper you will need to sign up for an account.  They do allow you to order and dropship single items (yay) but postage can be a killer.
We are continually adding to this list of women's fashion dropshippers from around the world.
Want to be added to the list? Drop us a line at [email protected]