Decorative Food Ideas for Christmas
So, set your party in the mood for a festive holiday and if you get the chance to try any of these feel free to let us know!
Sweet, spice and everything nice! Make your family be mesmerized!
Some of your favourite recipes might be go-to treats for all your special occasions. So how do you make your family favourite more festive? Decorate it! As Christmassy as possible.
Turning your usual nibblies platter into an epic Christmas tree grazing plate is the perfect way to pretty up your favourites. From Salads to Pull-Aparts and from Trifles to Cheese Cakes. We certainly have your decorative Christmas inspo sorted when it comes to food.
Turn your favourite cheese ball into a Christmas Cheese Tree! Super simple yet impressive and maybe even too pretty to eat.
Wreaths are the ultimate Christmas decoration of late with so many tutorials on how to make your own. Why not try a Christmas Wreath everyone can eat. Beautiful to look at and a lighter option for dessert on your hot Christmas Day.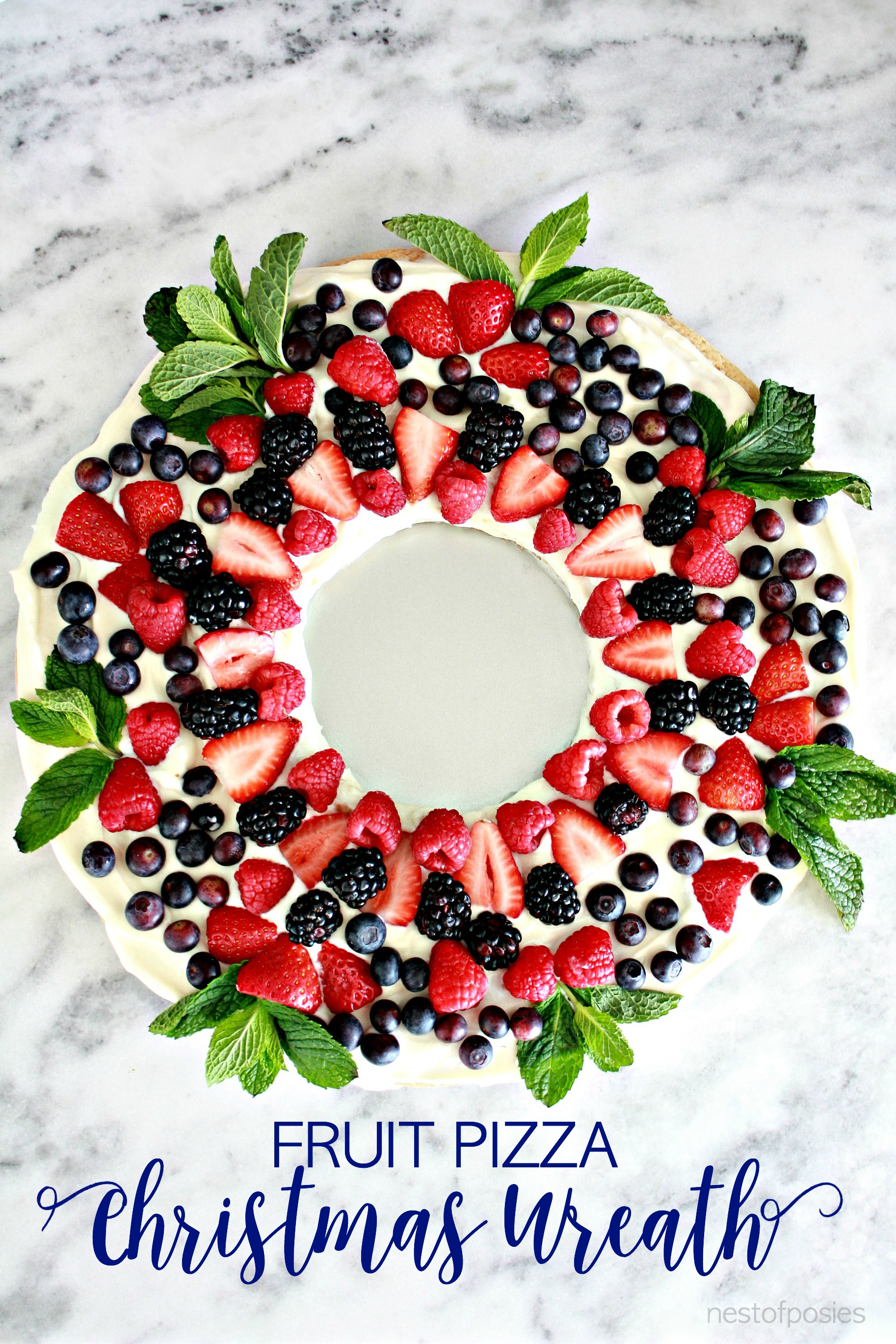 We absolutely love this idea at SAHM. I mean, who doesn't appreciate an awesome platter. Set up your tasty morsels in the shape of a Christmas Tree to give it a little bit of extra festive fun.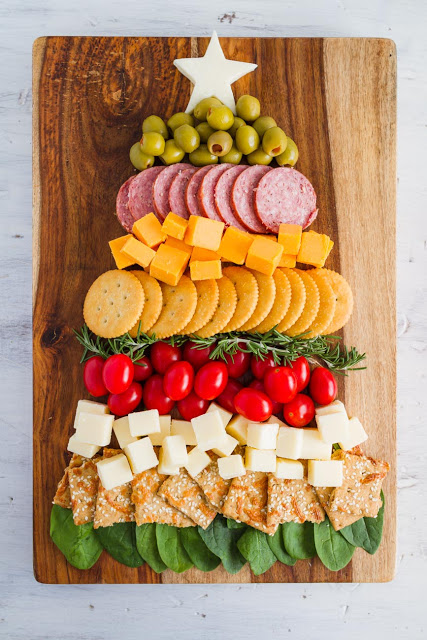 Christmas desserts don't have to be complicated! Impress your guests at your next Christmas party with this easy to make Chocolate Covered Strawberry Christmas Tree.
The Caprese salad Christmas wreath is a festive and healthy appetizer for your Christmas table! With a beautifully thick balsamic reduction in the middle of your platter, this is the perfect side dish to your cold ham or traditional turkey!
A great savoury Pull-Apart will have your guests drooling over your nibblies table. Pop out your Pull-Apart in the shape of a Christmas Tree to ensure you're making the most of the silly season.
Christmas punch – one part lemonade, one part cranberry juice, one part ginger ale, a bag of cranberries and two sliced lemons. Add some alcohol to make it even more festive. Maybe some cranberry vodka?
This Snowman Cheese Ball will make a fabulous addition to your Christmas table and it tastes as good as it looks!
We teamed up with King's Hawaiian Bread & created these fun Reindeer Sloppy Joe Sliders for a fun Christmas Party! This is a really simple idea that you can create in just minutes and the kids will love it!
This adorable snowman cake could easily take centre stage on your dessert table this Christmas Day. Easy to make and assemble you don't have to spend hours in your kitchen to achieve this fabulous festive treat.
This Red Velvet Trifle with Peppermint Cream Cheese Frosting is a pretty, festive Christmas dessert! It features cubes of gorgeous red velvet cake and lots of cream cheese frosting with candy cane bits.
Nothing goes together quite like strawberries and chocolate. These delicious little delights will be an adorable addition to your dessert options and taste just as good as they look.
Keeping to traditional Christmas colours you can create a Cous Cous salad that will be the envy of all your guests. A healthy option that's easy on the eye and even easier to make.
You don't normally associate Lasagna with Christmas but, this quadrupley layered sugary goodness screams Christmas to me.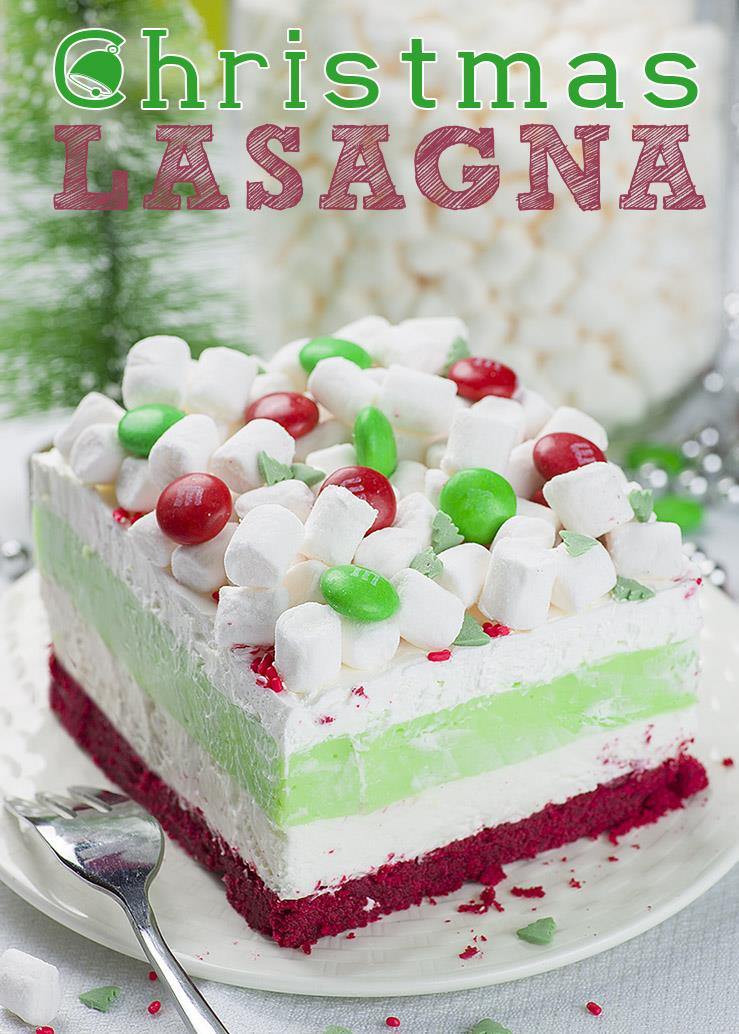 These make such a festive gift. They might look a little complicated, but they are one of the easiest treats ever! Not to mention delicious "" peppermint and white chocolate pair so well together!
These single serve sweet treats are super Christmassy. So easy to make these tasty cheesecake treats are yummy and look absolutely beautiful to boot.
TiramiSusie's showed off this adorable display of Southwestern Pinwheels stacked to look like a Christmas tree. Cute!
Holiday treats don't get any easier than this. Another great thing about these bite-size treats is that everyone loves them, young and old. They are perfect for a party, to give as a gift or even to make just for yourself because you simply must have them =).
Meringues are my weakness and these minty delights are a cute way to add a little bit of Christmas flair. Versatile and sweet these baby's can be popped in an organza bag as gorgeous little gifts or left out for your guests to enjoy.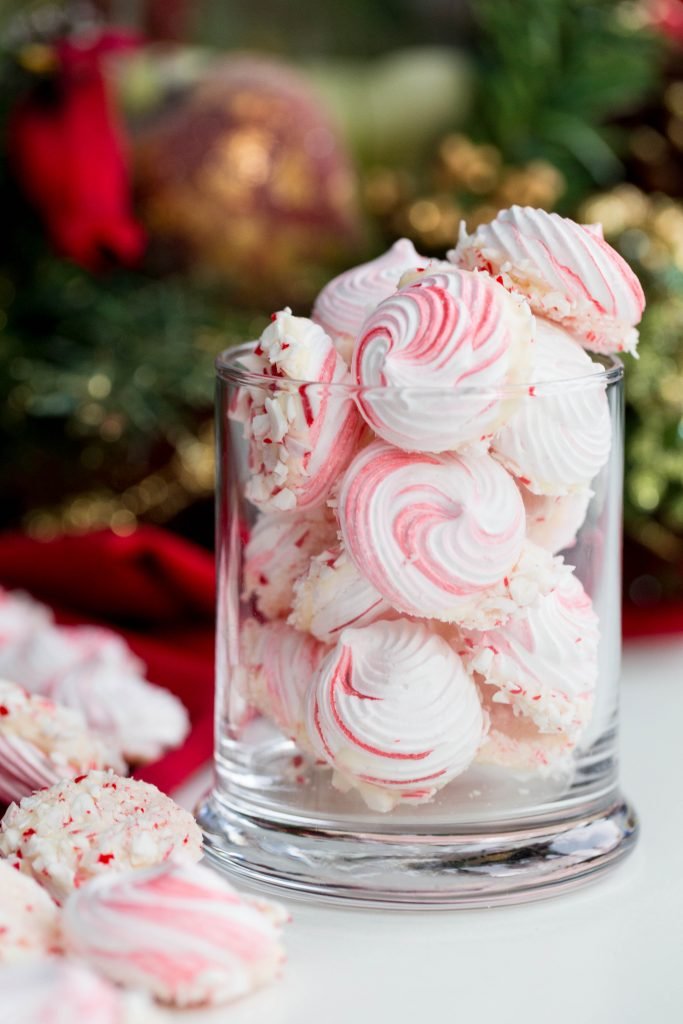 Meringue is so easily manipulated prior to baking, so it's no wonder we have a few versions to add to your dessert list. These sugary puffs of Christmas Tree shaped goodness will be a winner with your guests.
Christmas is one of our favourite times of the year. We absolutely adore all things Christmas, especially when it comes to food.
So, set your party in the mood for a festive holiday and if you get the chance to try any of these feel free to let us know!