Couples Lingerie is Now a Thing – And it's Totally Adorable!
Couples Lingerie is Now a Thing – And it's Totally Adorable
Since Covid hit our shores not long ago, those of us stuck at home with no place to go, started bulk buying sex toys and lingerie.  Yep, people were spending Covid-19 getting busy in the bedroom! And one of the other growing areas of interest is Couples Lingerie.  That is – his and hers (or his and his or hers and hers) matching lingerie and underwear.  Couples Lingerie is now a thing – and it's totally adorable!
Matching undies are a super cute way to feel closer to your partner or an innovative way to surprise them!. Not just lingerie – but also couples underwear matching sets.  Remember those 'His and Hers' towels from the late 1980s?  Well, couples lingerie is the 2020 version!
There have been couples tattoos, His and Hers towels, even matching cars, and couples lingerie is like that – but a whole lot less painful, pricey and permanent. Couples Lingerie is a great gift idea for Valentines Day, Birthdays or just as an 'I'm thinking of you – and we need new knickers'….
There are a couple of different kinds of couples lingerie too – there is the 'Matchy Matchy' where you both wear the same pattern such as this: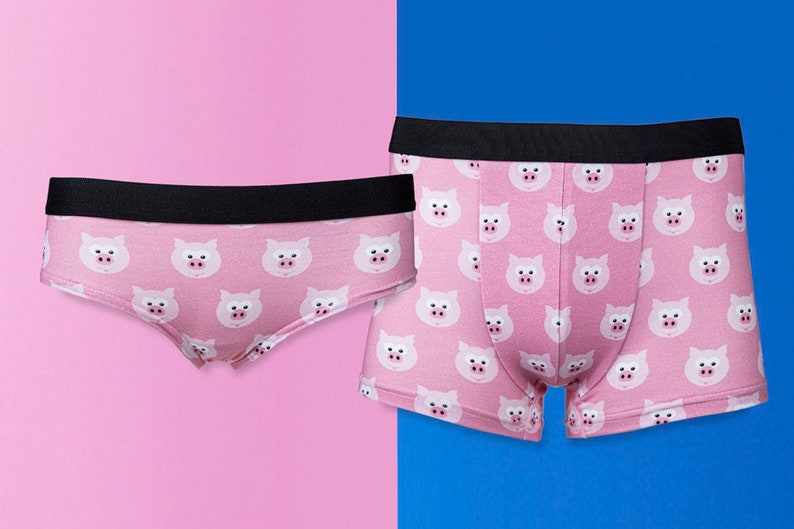 Couple Matching Brief Set for Him and Her, Grab it from Etsy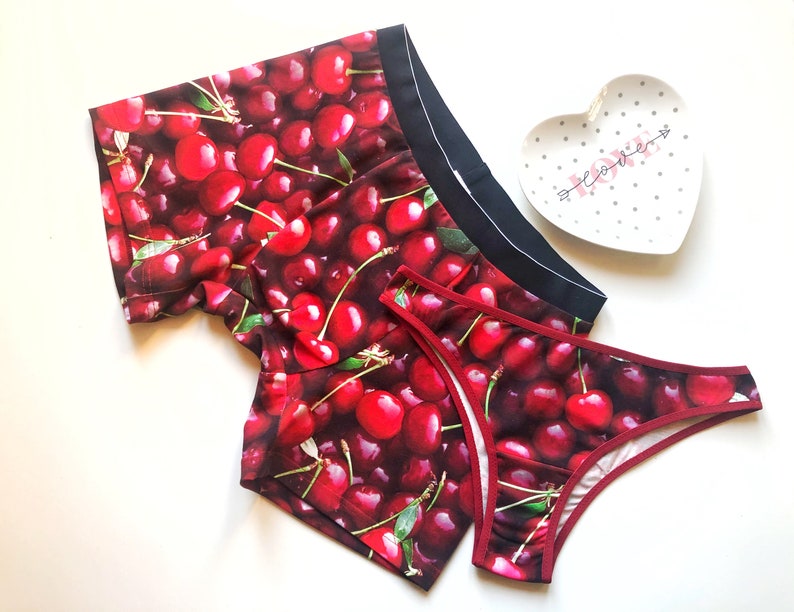 Adorable Cherry Matching Couples Lingerie from Etsy
Then there is the couples lingerie that is 'Relationship' based such as King and Queen, His and Hers, Mr and Mrs.  These are great gift ideas!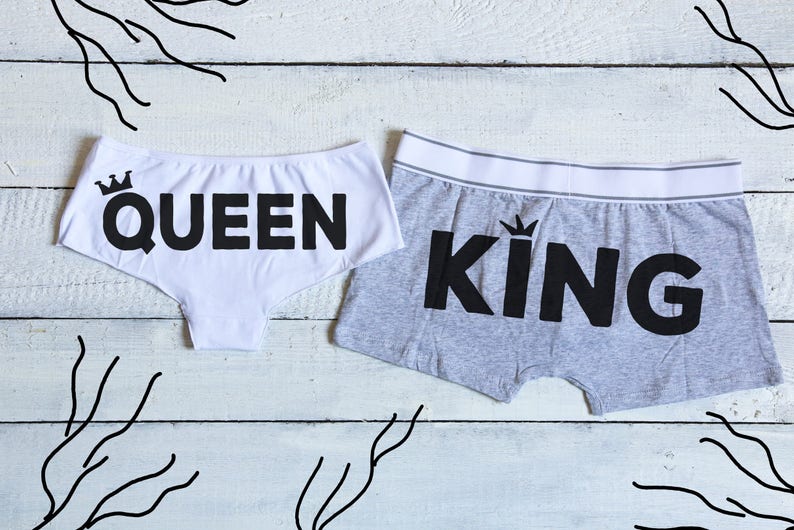 Queen and King Couples Lingerie from Etsy
There are classic satin and lace numbers…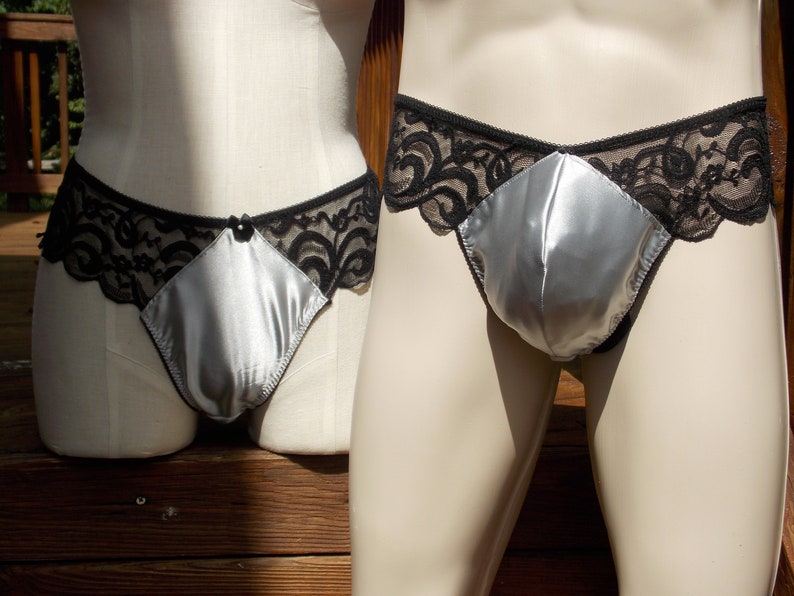 Couples Set in Satin and Stretch Lace (available in other colour combinations) via Etsy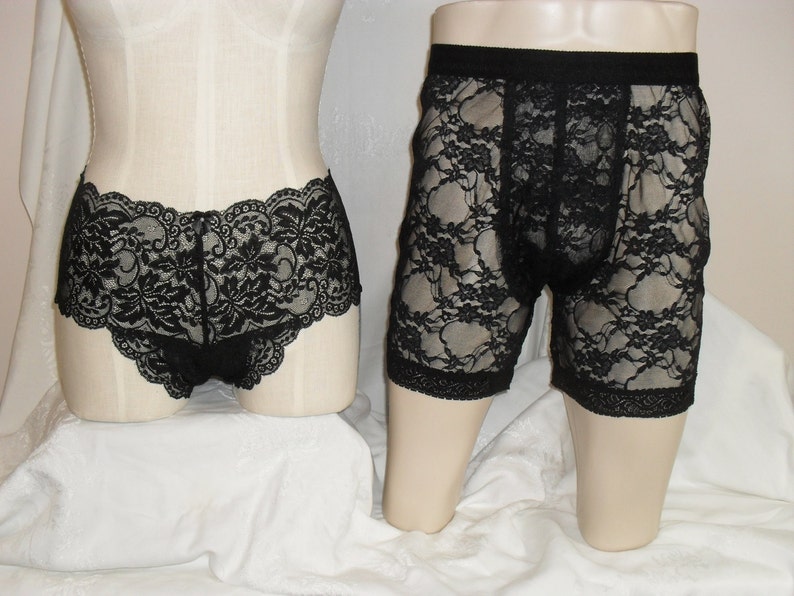 Lacy Couples Lingerie from Etsy
Pineapples for Couples Going Through IVF
Did you know that the humble Pineapple is the universal sign for those going through infertility?  IVF is a really hard road – now you can have matching Pineapple couples lingerie to show each other you will get through it together – or a great way for the man in the relationship (if there is a man that is) to show his partner he is there for her.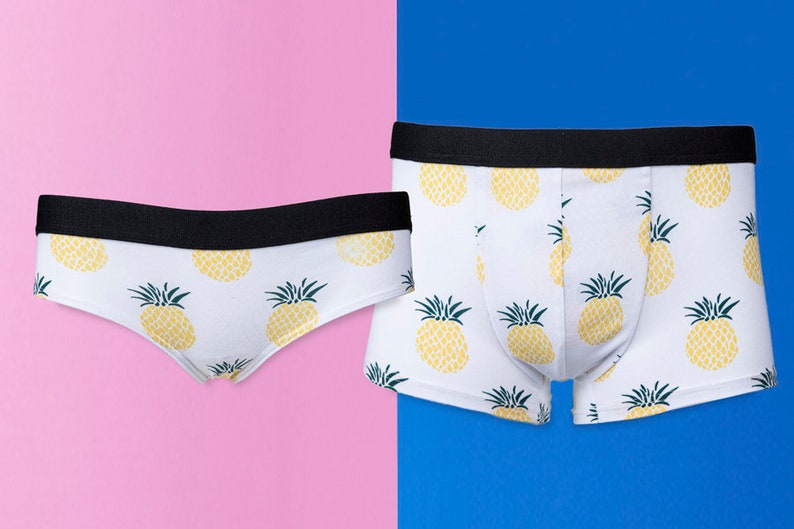 We love these Pineapple Matching His and Her Undies from Etsy
Or matching undies can just be there to say – I love you!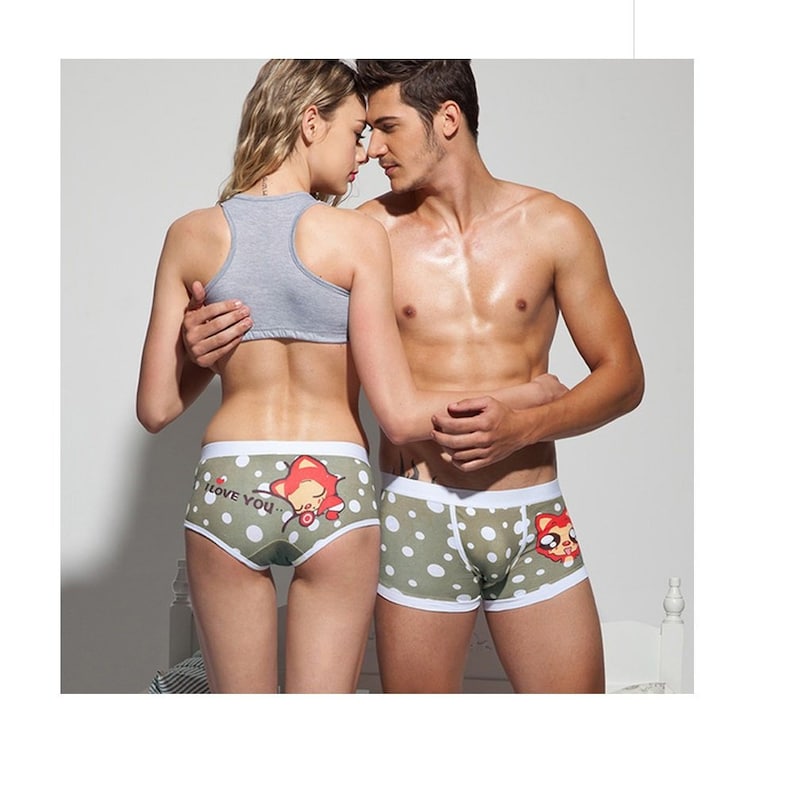 I Love You Couples Lingerie from Etsy
Others that we really love and just had to include:
King Henry VIII and Queen Anne Boleyn Couples Lingerie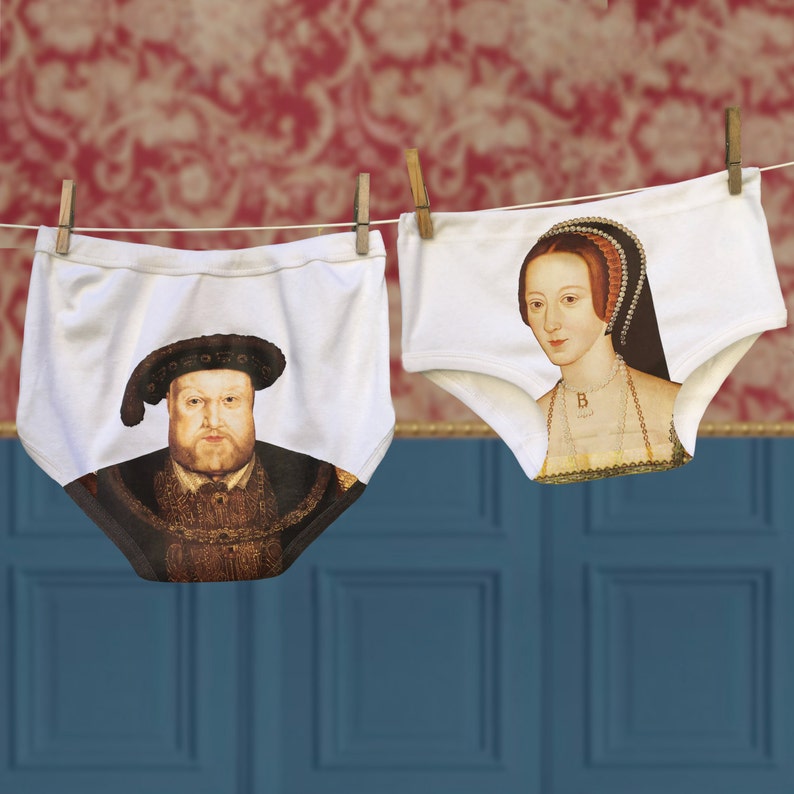 Would you buy your partner matching undies?