7 Fun and Naughty Party Games (For Adults ONLY!)
When adults play games, it's expected that things will be a balance of naughty and nice!
Everybody loves a nice party game but with a naughty twist – then that's what makes a party! Here are 7 ideas for naughty games to play that will surely make the crowd or just you and your partner go crazy and fill the room with laughter! 
Nookii is an adults only board game that lets you play your way around your lover's body in three different ways, performing a variety of increasingly intimate and naughty actions! Start on 'Hmm' cards which are a gentle warm up based around touching and teasing your partner.  The next level is 'Oooh' which include mini role-play scenarios.
Finally, the 'Aah' cards are for a red hot finale!  Each action has a time limit which is determined by the number you roll on the dice.  Also included is a silk scarf that can be a blind-fold or a tease.
Grab it here for $34.95 >
Want to have a red hot affair? With your partner that is!  Dim the lights, switch off the phone and get ready to play one of the hottest board games ever!  Monogamy encourages couples to spice things up by encouraging you to try new things together and reignite the passion you felt the first time you set eyes on each other.
With over 400 ideas at three levels of play, you can make this best-selling game as sweet or sexy as you want.
Grab it here >

3. Lovehoney Sexploration Cards
Lovehoney has bought out its very own Adult Games – guaranteed to heat things up in the bedroom.  These Sexploration Vouchers give you 52 weeks of Sexual Adventures.  Some nights it could just be a cuddle, other nights, something a bit sweatier!
The park of cards is divided into two actions, 'Romantic' and 'Raunchy', you choose depending on your mood!
Grab them from Lovehoney for $11.95 >
4. Adults Only Scratchie Cards
Nothing beats a good scratch… card!  There are 10 of these cards in every pack that contain four different sections (Action, Location, Time and Bonus).  For an adult surprise, you make a choice and enjoy a spontaneous night of intimacy with the person you love!
Grab them for $8.95 >
5. Tracey Cox Supersex Sex Position Card Deck
This Adults Only card set tackle the ten most common sex scenarios.  Each card comes with full instructions on a new sexual position along with titillating tricks and tips.  Designed by Sexperts, you will never be bored of the same position again!
Grab it for $22.95 >
This board game just for two allows you to explore romantic and physical intimacies with your partner.  As you both move around the board, you build a scenario that you can play out at the end of the game.
Grab it for $39.95 >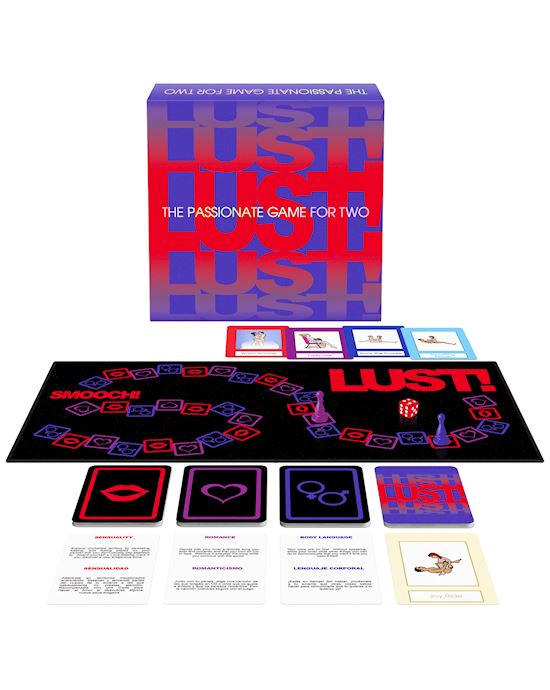 Made for the couple who are adventurous in the bedroom and are looking for additional thrills!  Celebrate your former sexual adventures with your partner, and what you would like to do in the future.  Includes 40 different locations, 40 fun and games, a toy's, toy's toy's card, erotic edibles and fantasy and role-play cards!
Grab it for $20.95 >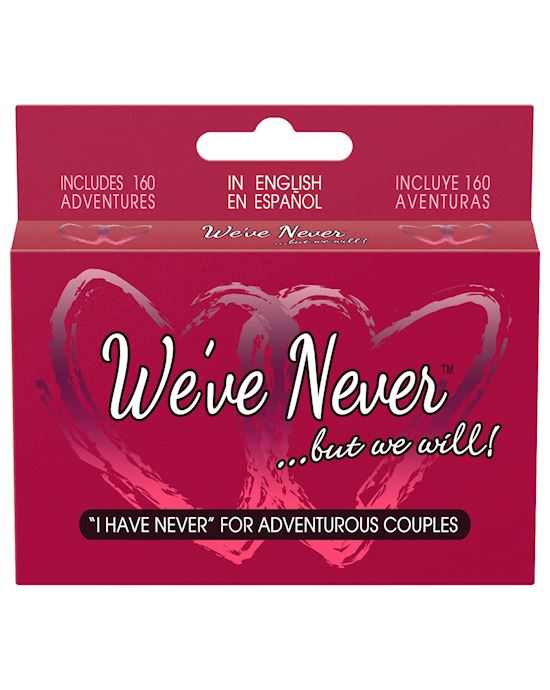 More recommendations:
Do you have any adult game party ideas? Share it with us in the comments!