20 Adorable Flower Girl Dresses We Love From Etsy
Weddings aren't complete without flower girls.
They're the pretty little girls in every wedding that make you say awww…as they walk down the aisle.

And what makes them even cuter? The dresses they wear! They're like mini-brides of their own, holding their own bunch of flowers and spreading it like cheers to you.

We've found a beautiful collection of flower girl dresses on Etsy that we absolutely adore! You can pick from these if your little darling will become a flower girl soon or just take inspiration from it. Enjoy!
A beautiful made-to-order dress, handmade from tulle, lace and satin.  Comes from a reputable Etsy seller, we love how intricate the design is.
Stockist: Like Angel
Shipped from Ukraine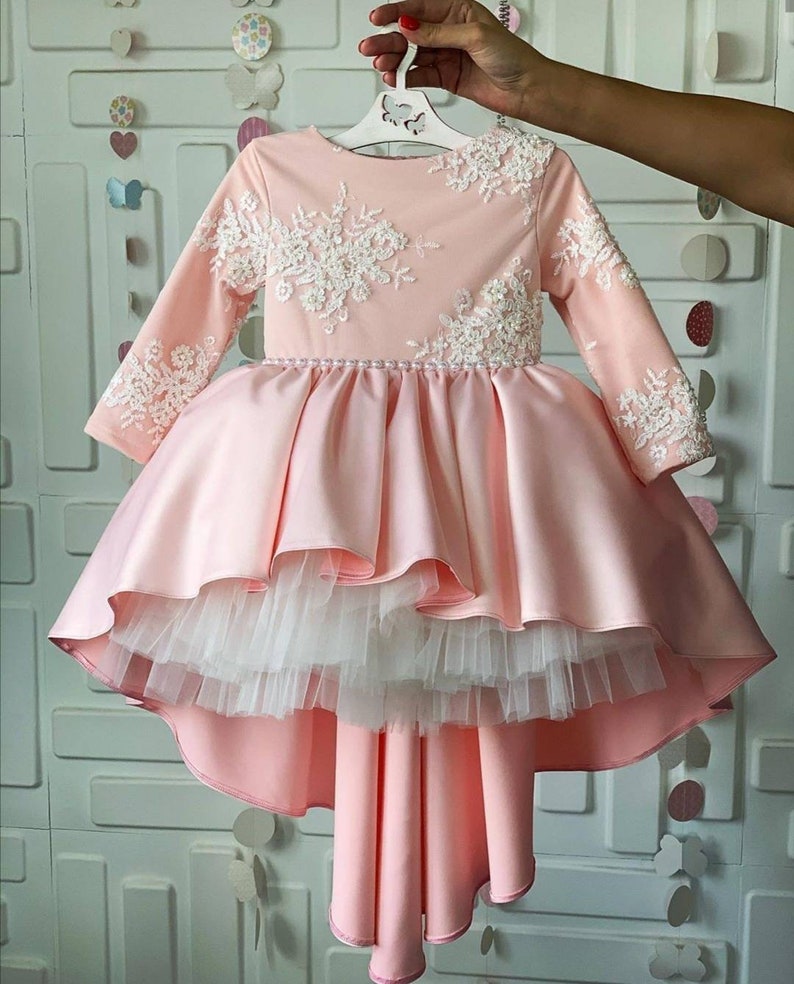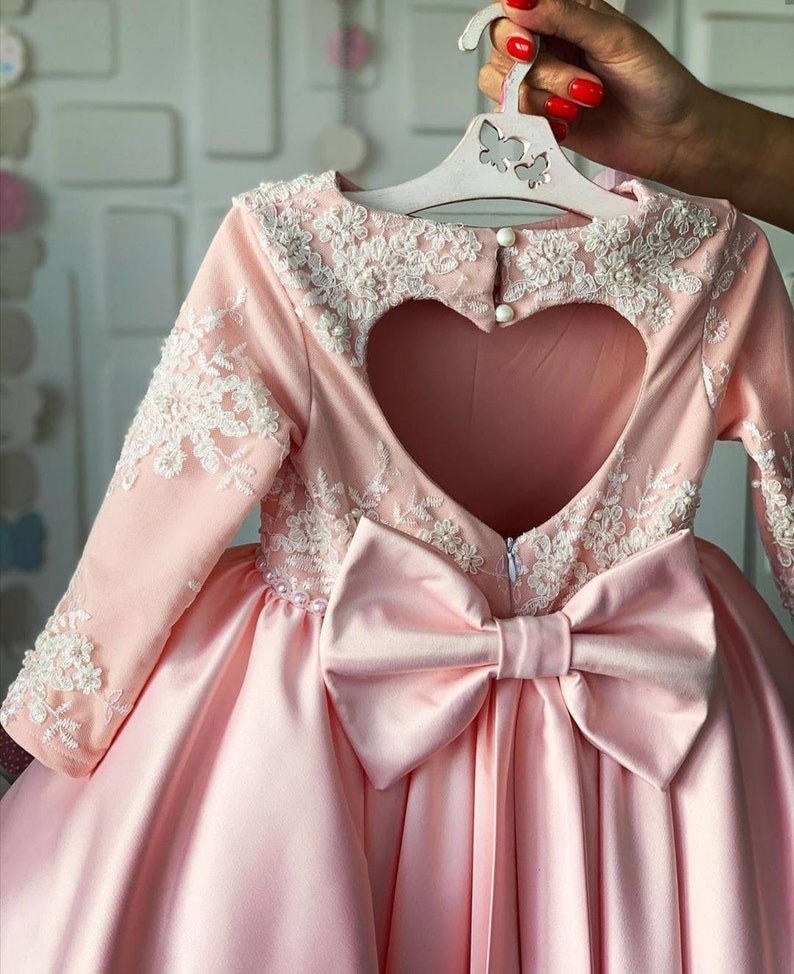 A classic and beautiful flower girl dress with a bit of bling!  This dress comes in a range of colours (the below dress is champagne), and is handmade to order.
Stockist: L'Boutique by Olivia
Shipped from The United States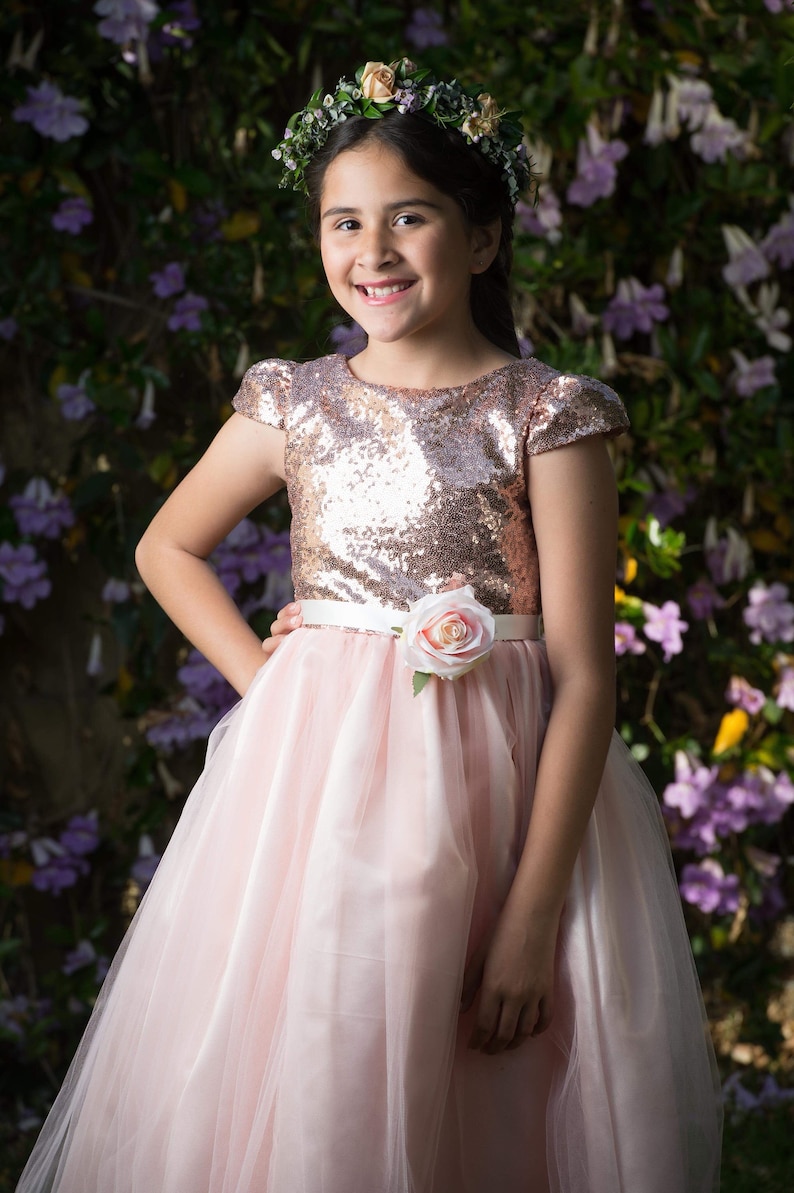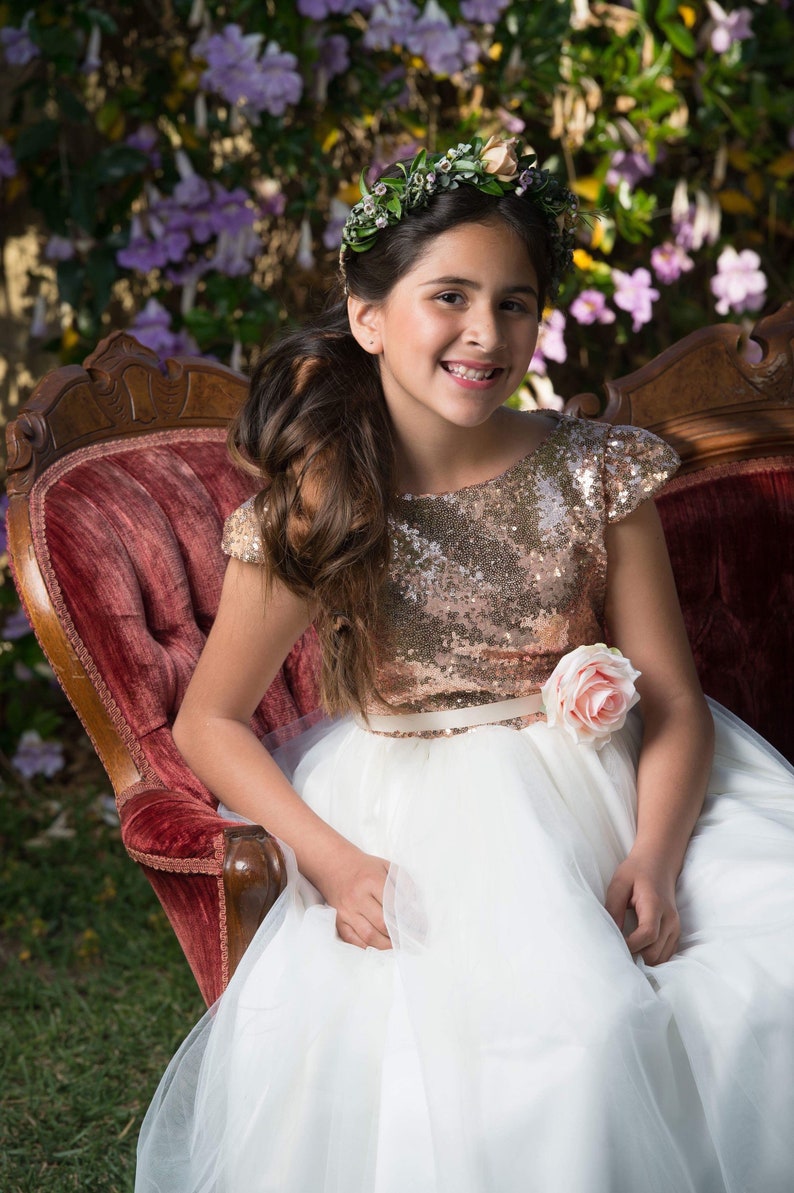 Make your lovely sunshine shine the most with this glittery ivory tulle flower girl dress.
Available from RenzRags – $123.56
Your little girl will look even lovelier with this hand-smocked silk and lace dress in dusty pink raw Dupion silk and some ivory tulle laces made for your little doll.
Available from myheavenlydesigns – $480.57
Even flower girls would want to have a train of their own and this pretty flower girl train dress will not disappoint your lovely princess.
Available from AnaBalahan – $50.00
This beautiful tulle flower girl dress has small capped sleeves with flowers across the tulle overlay skirt, making your little angel look adorable.
Available from LittleladiesNdgents – $45.00
Perfect for little flower girl bubs, this adorable Magnolia dress in ivory is made of high quality 100% cotton fabric for a comfortable fit for bub.
Available from BlossomAndBowStore – $82.00
Make her look glowing and classy in this angelic halter flower girl dress with its waistline that's accentuated with a lovely crystal sash and beautiful chiffon ruffles throughout the hem.
Available from SweetValentina – $25.95
This adorable rustic country lace dress has delicate lace long sleeves, a sweetheart neckline and an amazing rhinestone piece on the waist.
Available from SweetValentina
This is one stunning piece perfect for your little darling with its lovely bodice and full skirt made in embroidered organza and soft cotton fabric.
Available from SweetValentina – $49.36
Which of these flower girl dresses do you love?