15 Simple Kids Birthday Cakes You Can Make At Home
These simple kids birthday cake ideas will be the talk of the town and a hit at any birthday party!
Check out these simple birthday cakes that your kiddos will love as you celebrate another year of awesomeness. You'll have all the other parents asking you for the recipes!
Perfect when you're celebrating your baby's first birthday.  Just cut out a number one from paper, place it on the cake and sprinkle sprinkles over the top – and then carefully remove the one!.
We have a delicious recipe on how to make mock cream – and it is so delicious and perfect for birthday cakes!
When your kid is sooo crazy over ladybugs, then this cake is perfect to make one for them.
If your little man has a knack of saving the entire world from crimes, then this Batman cake is the best to celebrate his heroism.
This cake is not a hassle because it would only need you 30 minutes to craft this and 3 ingredients that can be a big hit at a kids' party who loves Peppa pig!
Or even easier – decorate some basic cupcakes and add these Peppa Pig Cupcakes Toppers: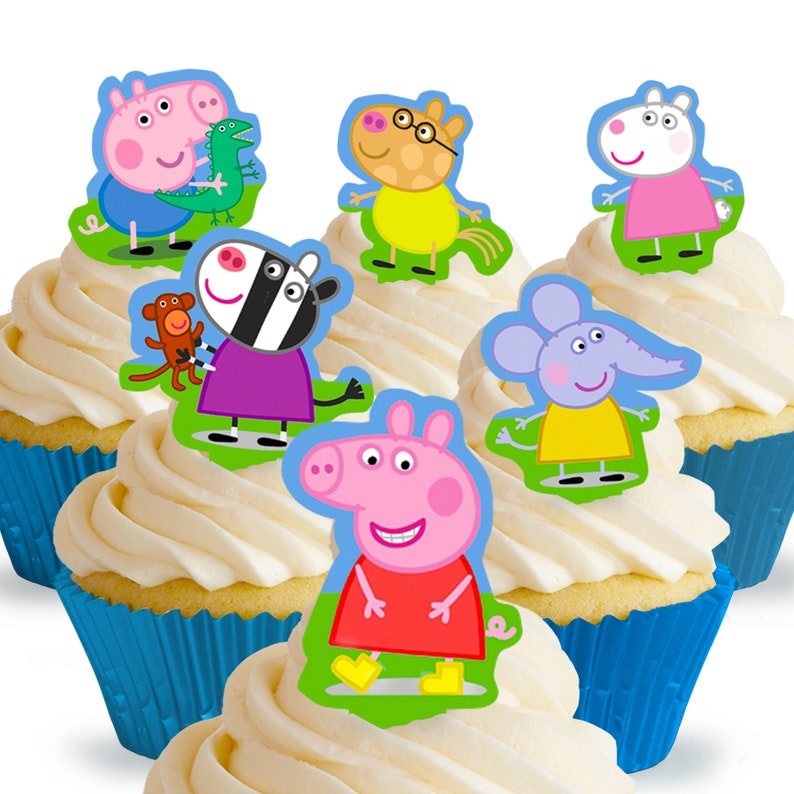 Stockist: Toppershack (Shipped from the United Kingdom)
If your boy loves to get down and dirty playing with his cars and trucks, this Monster truck cake is a great way to make your kid's birthday a memorable event.
Your little girl will surely love this Frozen inspired birthday cake and make her wish come true as she cherished one fine day in as an ice princess.
There is a heap of Frozen Cake Decorations available.  Check out Etsy for a good selection.
Mmmmm what a fruity cake! Perfect for a summer birthday party.
Do you live with a little animal lover? Then this lion cake is perfect for a jungle themed or safari party with cupcakes as mane!
Fluffy and yummy lamb cake for your sweet little one.
Cakes for the doughnut lovers. Easy to make and fun to eat that will bring smiles to your kids.
These mini cupcakes is fun and delicious. Make up a batch of these ones as mini birthday cakes and top it off with Oreos as ears.
Who would have thought that a cheesy burger can be sweet and yummy?
For your kiddo who loves looking at splashes of colours, this rainbow tie-dyed inspired cake is a go-to birthday yummy treat.
This cake makes us not want to devour it because of its cuteness!
Definitely a must-try so your kiddo will surely have a blast on his/her special day!
Do you have any simple birthday cake ideas? Share them with us!