15 Best Online Fitness Programs
For busy and uber tired mums, going to the gym could be the last thing on their minds. So lets checkout what online fitness programs there are…
Some mums find it hard to take care of themselves when they're taking care of the more important people in their lives — family. But sometimes, despite all the hard work, mums must also find time to take care of themselves. And one of which is finding time to exercise.
With all the things needed to be done at home, it would seem nearly impossible to go to the gym for some overall workout. Thank God for the internet, there are websites offering online fitness exercises that can easily be done at home.
Here are the 15 Best Online Weight Loss and Fitness Programs for Busy Mums. Enjoy!
Voted Australia's Best Online Fitness Program
CSIRO produced the best-selling book 'The CSIRO Total Wellbeing Diet' a few years ago, and now they have released their online program which is designed to make it easier for mums to lose weight. It combined their science-based healthy eating plan with easy online tools to keep your weight loss on track.
Plus they currently have an offer where they will refund your membership when you complete the program!
They also have a special edition to help people with prediabetes and type 2 diabetes manage and prevent complications by losing weight and following a healthy diet and exercise.
Each week, the CSIRO sends you:
A Protein Balance Meal Plan with meals suitable for the whole family.
A weight loss guide that is personalised to your diet type.
Printable shopping lists.
Connect to Woolworths Online for easy grocery shopping.
Practical exercises to do at home
Reminders and tracking tools online to keep you in check.
Scientifically formulated weight loss guides.
Access to a caring community that keeps you motivated.
Best of all – you get get a refund on your initial $199 membership fee when you successfully complete the 12-week program when you meet certain criteria. 
Find out more here >
More Reading:  List of Australian Meal Delivery Services 2020
Watching your weight while there are no off-limits to the type of food you will eat is just awesome! This is what the New WW Your Way+TM program offers. Plus you don't have to track, just choose from more than 200 zero Points® foods, although they have over 4,500 healthy and delicious recipes in the program.
They have well-balanced meal plans, recipe builders and eating out guides to help you sustain your weight loss journey. They also have more than 50 workout and fitness challenges that will surely get you going. Plus some inspirational stories to motivate you to reach your goals.
Pricing starts at AU$39.50 per month (and you can buy as little as one month).
Current Promotions:
Claim: Get the first 30 days for only $10

MOST AFFORDABLE ONLINE FITNESS PROGRAM
Basically, the 28 By Sam Wood Program is following the diet plan they layout for you, and each day a new workout video is released which is easy to follow. Each workout is 28 minutes long (hence the name) and you can choose the exercise that fits your lifestyle the most. You get access to nutrition coaches and a mindfulness program – so not just good for your body – but your brain gets a workout too.
Some of the workouts inlcude HIIT, yoga and pilates and they offer five different fitness levels, so you can start slow and work your way up as you get fitter!
How Much Does 28 By Sam Wood Cost?
28 By Sam Wood has two different plans, one-month membership for just $59, or you save when signing up for a 3-month membership at $49 per month. As far as online programs go, this one is quite affordable compared to the others.
Once you are signed up you also have access to the 28 By Same Wood Facebook Group where you can speak to others doing the program. The group currently has over 20,000 members.
Jenny Craig is all about the support of women (and men) in their weight loss journey.  As we all know, losing weight is sooo hard… so when you have a support person that keeps you accountable, you are more likely to form good eating and exercise habits that will hopefully last a lifetime.
Every member is assigned a personal consultant who works one-on-one with you to design a menu plan, finding the right activities you love to get you moving and will help you achieve your health goals based on your lifestyle.
More Reading: List of the Best Weight Loss Shake Options in Australia
Okay so this isn't exactly a Weight Loss Shake – but it does go hand-in-hand with weight loss and is a great way to minimise over-eating. Because sometimes you really do get hungry on the shake diets (and one of the fella's in our office who does Keto also takes this and highly recommends this product!).
Zotrim has been developed by an international team of medical researchers and is a world-renown powerful weight loss formula. As the patent for this product is protected, you can only buy it directly from the manufacturer.
It contains natural ingredients and has zero side effects.
Joy McClymont is a rural Queenslander that runs an online fitness program aimed at anyone – anywhere!  I got to meet Joy in person at one of the Agforce Meetings and she is so LOVELY – you will instantly fall in love with her natural and easy way. She runs her global empire from her family's remote western Queensland sheep and cattle station and has a fun, informative style that is very natural and un-threatening.
Joy has a series of fitness programs available online anywhere!  Tell her I sent you!
Pricing: 30 Days Subscription is $47.00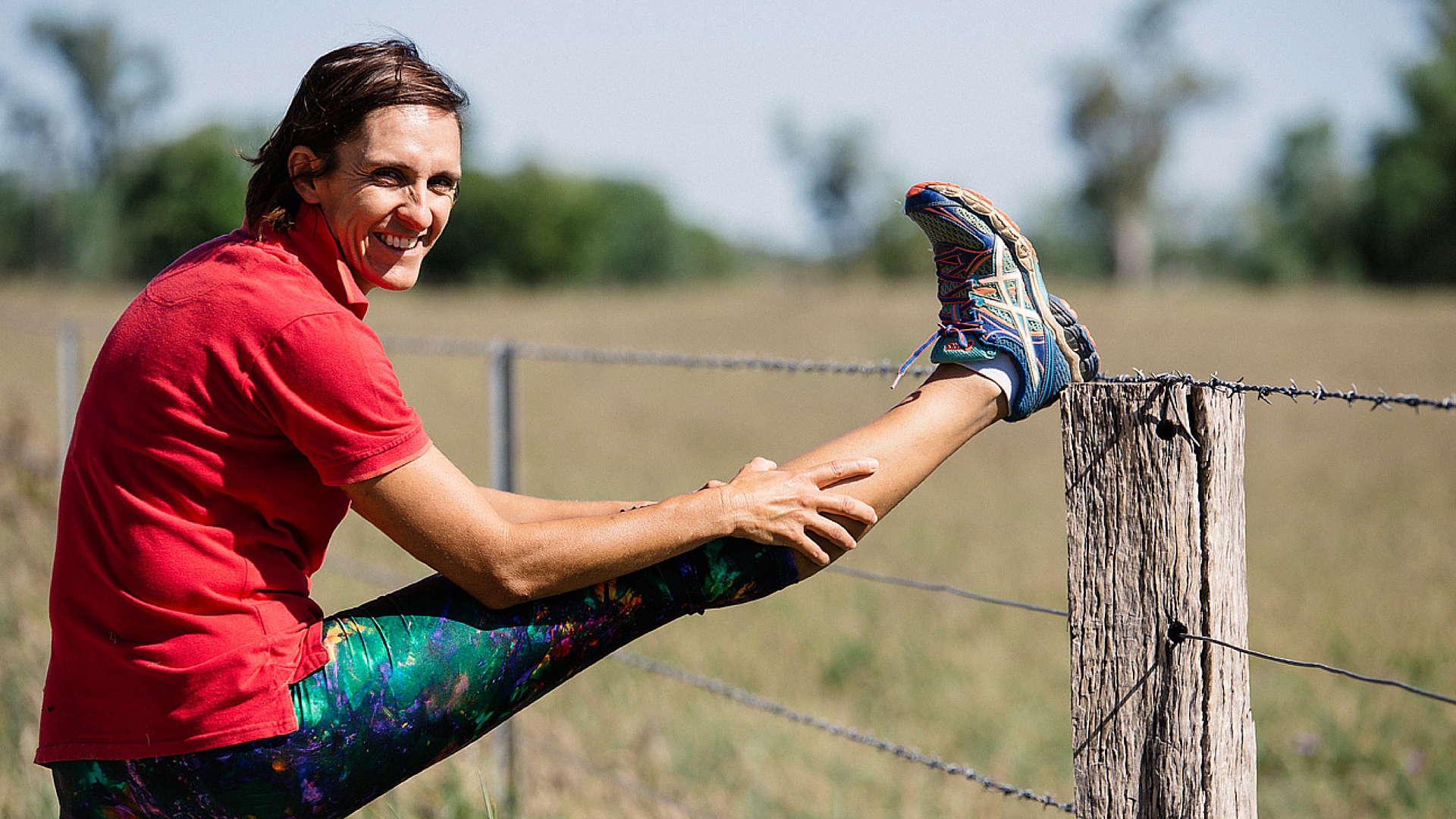 I've known Rhian Allen (no relation) for years as we started our businesses online around the same time.  She has really done well and The Healthy Mummy is now a juggernaut.  The Healthy Mummy has loads of ways for Mum's to get healthy and fit (even when pregnant or if they are breastfeeding). They offer Apps, recipes, smoothies, cookbooks and online challenges.
They currently have a 28 Day Weight Loss Challenge to join too.
Pricing:
The Healthy Mummy App is $45 per month or $229 every two years.
The Smoothies are $56.95 each
They also offer Starter Boxes ($276.75)
Healthy Mummy Discounts: 
10% OFF
Extra 10% OFF Storewide + upto 85% OFF program
Extra 10% OFF Storewide + upto 85% OFF program
Extra 10% OFF Storewide + upto 85% OFF program Show Less
They now offer After Pay.
More Reading: Krystals Jenny Craig Weight Loss Journey
The Cookie Diet has just arrived here in Australia! What is involved is that you get to eat cookies every two hours during the day (nine in total) before having a good decent meal at the end of the day.
The Cookies are only 60 calories each and are full of fibre and protein which makes you feel fuller for longer.
Now this is a diet plan I think I can get behind!
We recently wrote a big review about The Cookie Diet including what is involved, real reviews and how much it costs.
More Reading: 10 Bad Habits That Sabotage Your Weight Loss Goals
Bodyrock Bootcamp is an online Bootcamp that offers exercise equipment, and online workouts for every fitness level.  They have thousands of workouts available an you can join free for 30 days to try it out (after then it is $19.99 per month).
Noom is a bit different from traditional online weight loss and fitness programs. Noom is like having a personal dietician, a personal trainer and a health coach all in one. The selling point of Noom is that will let you eat anything you want but in moderation. Noom 'teaches' you how to eat better with behavioural changes in the way you think about food.
I like the fact that Noom is more 'educational' than guilt-driven with weight loss. Learning why you are craving sugar at 3pm every day, or why you don't feel like getting off the couch can be invaluable.
How much does Noom cost?
Noom works on a subscription basis and at the time of writing the price was up to $59/month.
How does Noom work?
You download the free Noom app on your phone. Then the app will ask you how much weight you are wishing to lose, and how fast you want to lose it. Then it asks you your height and weight. Noom then asks your permission to access the Health app and it then tracks all of your exercise and sleep activity. It then shows you exactly how many calories you have left in a day to burn off.
Best of all, Noom has a Free Trial!
If you want convenient, complete and cheap access to exercise videos, Workouts on Demand has it for you.
You can find the perfect workout plan for you with its Exercise Video Calculator that will recommend the best workout routine based on your needs and fitness level, and it has over 210 videos to choose from.
You can plan your own workout schedule with workout routines ranging from 5 minutes to 45 minutes.
You can try these workouts at the comforts of your own home:
Read More:
Have you tried any of these online fitness programs? How was it?

Share it with us!