100+ Gift Ideas for Mum (That She Will Adore!)
Need some thoughtful gift ideas for Mum no matter what the budget?
Whether it is for Mother's Day, Christmas, Mum's birthday or just to say 'you're special, here are our suggestions for 100 Gifts Ideas for Mum – because Mum is special and she deserves something nice!
In our list of 100 Gift Ideas for Mum, we cover all budgets – from FREE gifts – right up to fancy gifts worth hundreds of dollars and everything in between!
Every year I usually get stuck for ideas on what to buy my Mum – and she is someone that has everything so is tricky to buy for!  So I asked my Mum and loads of other Mum's what they would like the most – and I give you this list!
More Reading: 
1. Jewellery Gift Ideas for Mum
Jewellery Gifts are timeless – most Mum's love jewellery – so it is the perfect Christmas Gift for Mum.
Mum Heart Tattoo Earrings ($17)
Cute little heart tattoo earrings made from steel and wood!  Only $17!  Perfect for Mother's Day or to wear on Christmas Morning.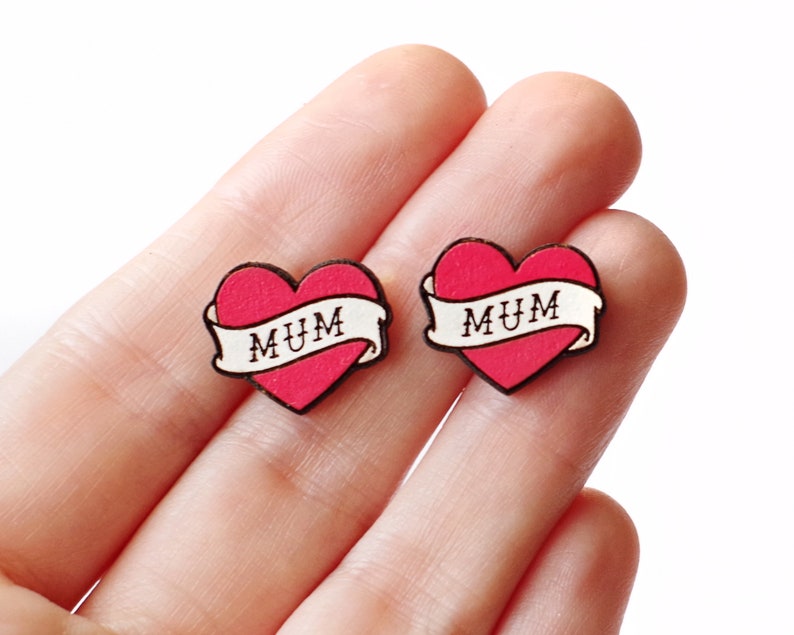 Italian Leather Apple Watch Band ($71)
Available for Apple Watches in sizes 38mm, 40mm, 42mm and 44mm, this beautiful Rose Gold and Italian Leather Apple Watch Band will be loved by Mum! So classy! Any Apple Watch wearing mum will love how practical and beautiful it is.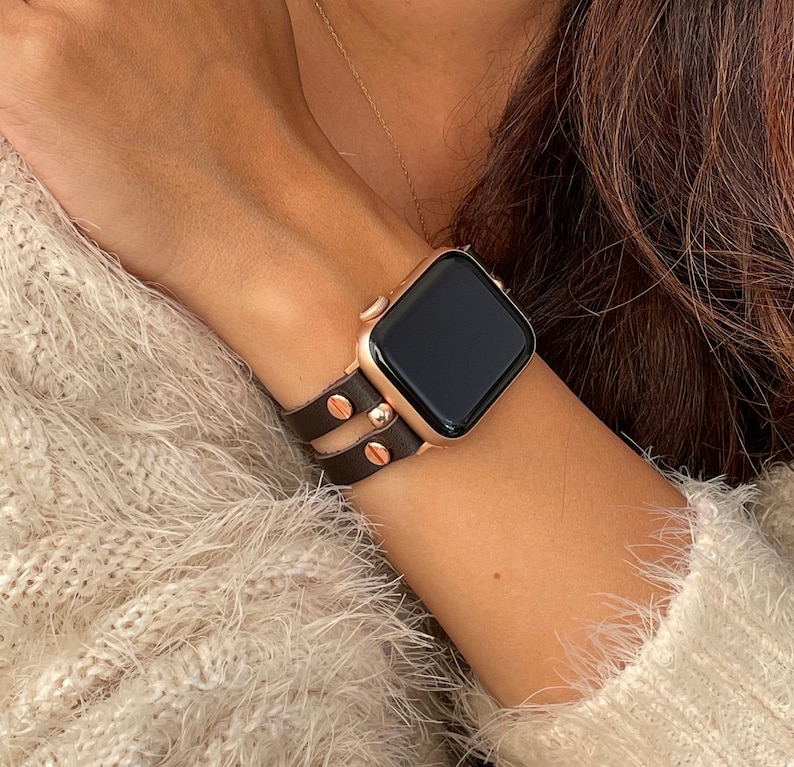 Cute Tassel Drop Earrings ($32)
A gorgeous set of earrings that will be perfect to wear on Christmas Day! Or if red is Mum's colour.  They are adorable and under $40.
Personalised Necklace for Mum
JoyAmo Jewelry has the perfect gift for your mum! Personalized jewellery for her birthday, Mother's Day, St. Valentine's, or just because! Customized necklaces in Sterling silver 925, 18 K rose gold plating and 18 K yellow gold plating.

Pearl Jewellery
Nothing gives off as much elegance as when one is wearing pearl jewellery. Pearl earrings are the best but if mum is more of a bracelet or necklace person, you can choose that, too!
Aquarian Pearls specialises in supplying the finest quality cultured Australian South Sea Pearls, Tahitian Cultured Pearls and Natural Colour Golden South Sea Pearl Jewellery.
Gold Initial Necklace

($27)
Designed to add a touch of individuality to Mum's everyday look, these gold plated initial necklaces by Orelia London are a piece of jewellery Mum will cherish forever.  Cast from 18 karat gold plated brass, it looks great on its own or layered with other special pieces.
Luna Rae Solid Gold Diamond Sky Earrings
Beautiful diamond sky earrings made from solid gold with a brilliant diamond drop that perfectly sparkles in the light.  Both simple and elegant. The perfect gift ideas for mum of any ages.
Fossil Juianna HR Gen 5 Smartwatch
Fossil makes a high-quality fitness tracker that doubles as an attractive watch.  With a dial size of 44mm and a strap width of 22mm, it is both on-trend yet has a vintage design.  Available in gold or black.
Mum can track her fitness goals, sleep and heart rate.
Disney Tinker Bell Earrings ($35)
If Mum loves Disney (and hey – who doesn't) – why not look at getting her these delicious Tinker Bell Earrings for Christmas.
They are nickel-free, hypoallergenic and made with surgical steel. Plus they are only $35!
2. Gardening Gift Ideas for Mum
I know every year I always request items for my garden for Christmas. There are so many items you need to do gardening that there is a never-ending supply of great products to choose from. Here are some of my favourites!
An Indoor Smart Garden
The UrbiPod is an indoor garden that comes all assembled with a starter kit so Mum can get growing right away.  The UrbiPod has a clever nutrient and irrigation system that delivers the perfect amount of nutrients to where the plants need it the most.  It has an energy-efficient LED system that mimics sunlight and plants grow five times faster than those in the traditional vegetable patch!
A Country Style Gardening Bag ($75.50)
If Mum is into gardening, she is going to ADORE this Country Style Gardening Bag.  It will fit all of Mum's gardening tools and it is just adorable! Hint hint my family – I would LOVE one of these, please!
Plans for an Adorable Chicken Coop
Mum always wanted chickens but she doesn't have anywhere to keep them?  Download these plans to build this beautiful and functional chicken coop.  Includes 31 pages of comprehensive CAD drawings, detailed 3d diagrams and step by step instructions, materials list, cut lists and recommended tools list.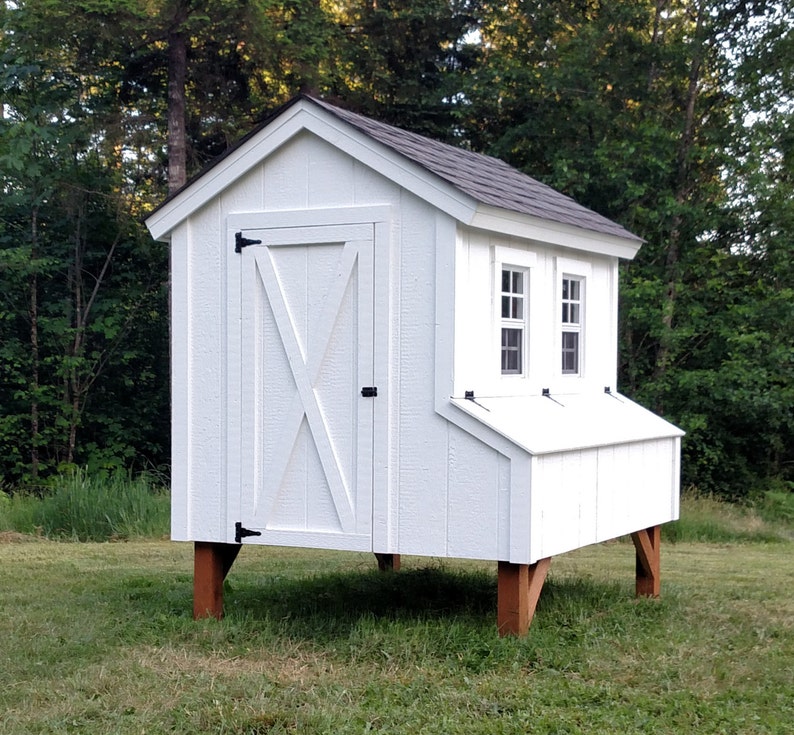 Does Mum need the perfect set of tools for her garden? Then this adorable 9-Piece Gardening Kit is perfect.
3. Personalised Gifts for Mum
Want something personal for Mum for Christmas this year? There are so many personalised options to choose from now – but here are our favourites! If you are shopping gifts for parents, check out this Gifts for Parents Guide!
Personalised Spectacle Stand

($79.95)
The perfect little stand so Mum never loses her glasses again.  Buy one for her kitchen and another for her bedroom!  So handy!
Earn at Home Mum – The Ultimate Book on Making Money
Yes, this book is by little ole me!  Follow all the hints and tips about earning money using the internet that I have learned over the last 10 years running Stay at Home Mum!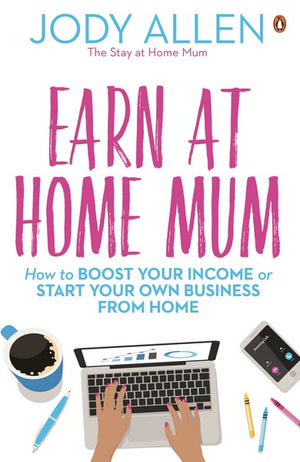 Plantronics Backbeat Pro 5100 Ear Pods

($279.95)
Does Mum love listening to True Crime Podcasts on the go? Or does she like to listen to Slipknot whilst exercising? Then she needs a great pair of Ear Pods.
The Backbeat Pro 5100 by Plantronics are true wireless earbuds that let you mix music and friends with business and colleagues.  Enjoy the freedom of immersing yourself in music while still being able to take a phone call in an instant from a friend or colleague knowing that any wind or environmental noise isn't going to affect your conversation.
Personalised Socks
Want to give your Mum a thoughtful yet affordable gift? Personalised socks are perfect! You can have YOUR face printed on the socks. Or perhaps, their furry friends or if you want to make it a bit funny, print her face on the socks and it's going to encourage a giggle or two. Also, you don't have to put a gift tag because they'll know it's from you!.
Personalised Custom Pet Blankets
Does your Mum love all things pets? This Christmas, win her over with a comfortable pet blanket for the ultimate wind-down routine. Simply send us a picture of your pet and we'll design it on one of our luxe soft and cozy blankets. Whether it is a lovely photo of your pet dog, cat or other beloved animal, she is covered. She will feel infatuated once she receives our friendly custom pet blanket.
A Personalised Reusable Coffee Keep Cup ($39.99)
For under $40 – you could buy this beautiful glass reusable coffee keep mug for Mum.  Made from high-quality glass with a silicone lid – you can customise the wording you want to appear on the handle.
Make a Homemade Coupon Book to Do Chores Around the House
This is a great (and free) one for kids to make at home.  A booklet of chores that Mum can give you at any time – and you have to obey! Of course, if you don't want to make one (and want to buy the one in the picture): It is only $8.62.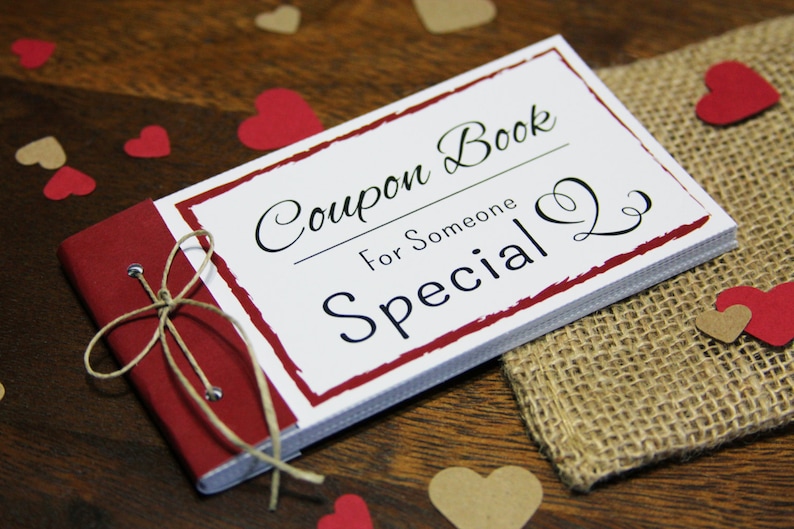 A Pair of Custom Converse
Converse's are perhaps THE comfiest and practical pair of shoes for Mumma Bears that there is (I have 16 pairs…. OMG I'm a hoarder…).  But now you can get custom Connies – so have your Mum's favourite singer or actor front and centre on a pair of her favourite Converse.
We love these Pink 'Beautiful Trauma' Converse from Bump Shoes
Some Fun Socks

($21)
For just over $20 – grab these fun socks – especially if Mum loves her cup of tea at night!
A Beautifully Hand Crafted Leather Handbag
All Mum's need a large and sturdy handbag that goes with any outfit and one that is quality and will last, and last, and last.  We have found a bag that fits all of those requirements.  The Trapeze Tote in Walnut.  Made of sheep leather, each bag is ethically handcrafted by talented artisans in Indonesia.  This bag will last you for years and years!
A Set of Packing Cubes

($49)
Packing has never been so easy! These Globite Packing Cubes will help you keep your clothing organised, clean and easy to find. They also fit nicely into any drawer, so you can keep your clothes dust-free when unpacking in your hotel. With 4 convenient sizes, you can use them when travelling, in your gym bag, at the beach or even help keep your drawers organised at home.
A DNA Test from Ancestry.com 
Does Mum know much about her background?  Why not grab Mum a DNA test from Ancestry and find out!  You never know what family secrets might come to light!
A Yearly Magazine Subscription
Does Mum have a favourite magazine that she loves?  Why not get her a six or twelve-month subscription.  It is the gift that does keep on giving!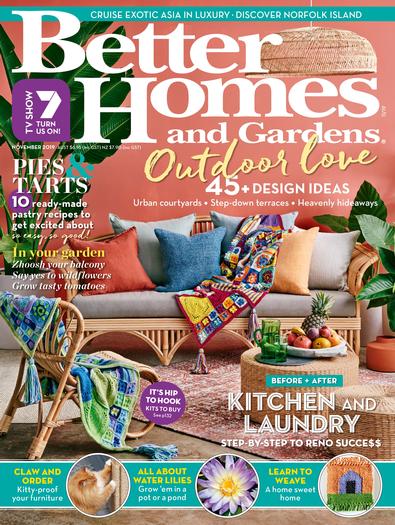 Belle & Bloom Aspen Plaid Scarf
The perfect Winter accessory for Mum, the Aspen Plaid Scarf from Belle & Bloom has a woolly touch in a classic plaid pattern complete with a tassel fringe for a vintage look.
Buy it here >
Personalised Stainless Steel Water Bottle
Every person should have their own stainless steel water bottle – but this one you can have personalised – it is 500ml and is a vacuum-insulated bottle that keeps liquids cold for 24 hours – and liquids hot for up to 12 hours.  It is leak-proof and BPA-free.
Buy it here >
Personalised Travel Bag (That's Under $50!)
A personalised monogrammed canvas travel bag that is perfect for when Mum comes to visit you!  With nearly 3000 5-star reviews – you know this bag is hot hot hot and flying out the door!
Buy it here >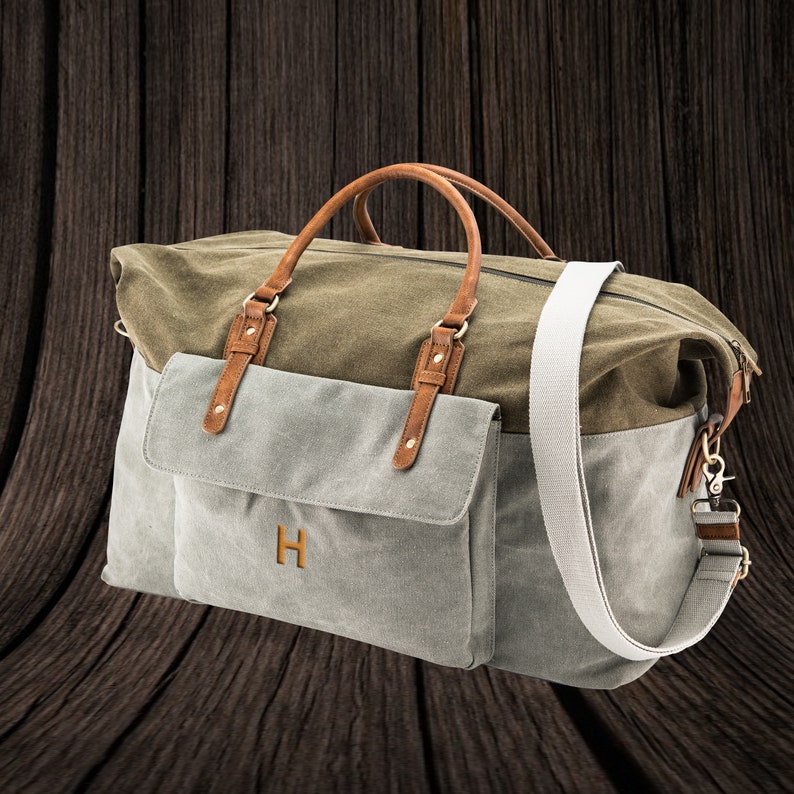 Happy 1st Mother's Day Personalised Baby Onesie
If you are looking for a gift for a 1st Mother's Day – you can't go past this adorable onesie!  You can choose the size and style to ensure your little one will be able to tell Mum just how much they love you! Gift ideas for mum to make the 1st Mother's Day truly memorable.
Buy it here >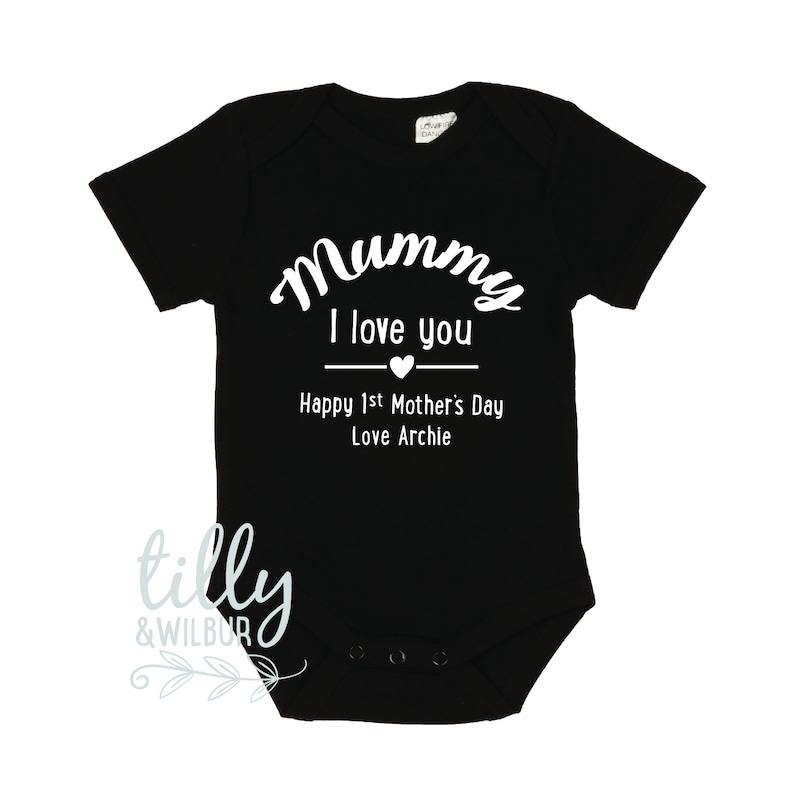 Mother and Son Cap Set
Does the Mumma Bear you are buying for make damn cute babies?  This is an adorable idea for a Mother and young Son – matching Caps!
Grab them here >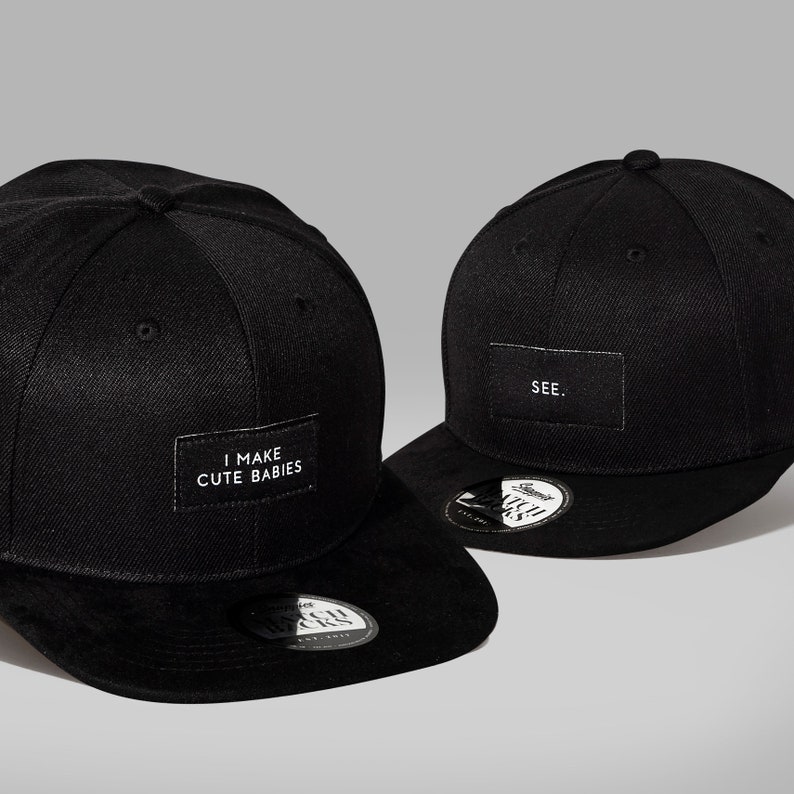 Boss Mama and Mini Boss Matching T-Shirts
Get a Boss Mama Shirt and a little matching shirt for your daughter (or son) – choose the size and colour – fully customized! One of the cutest gift ideas for mum we found!
Grab them here >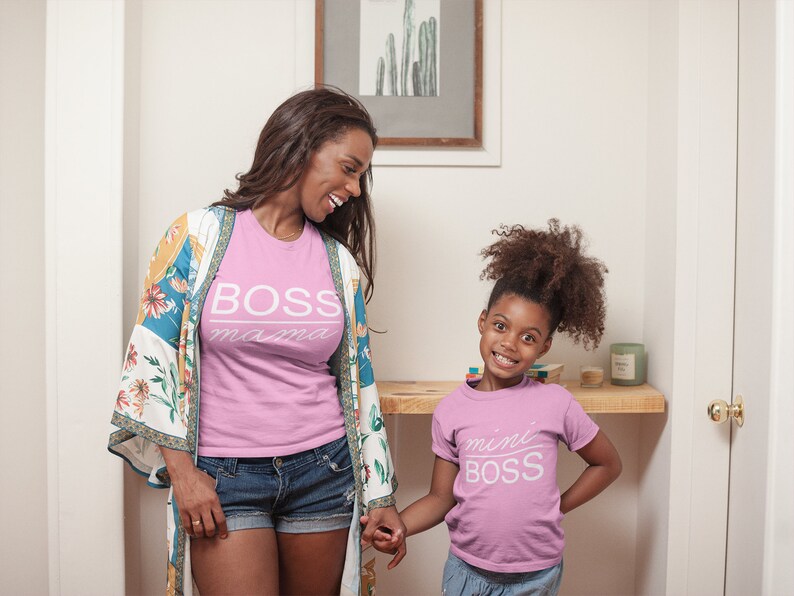 Good Moms Say Bad Words
Yes – yes we do!
Grab it here >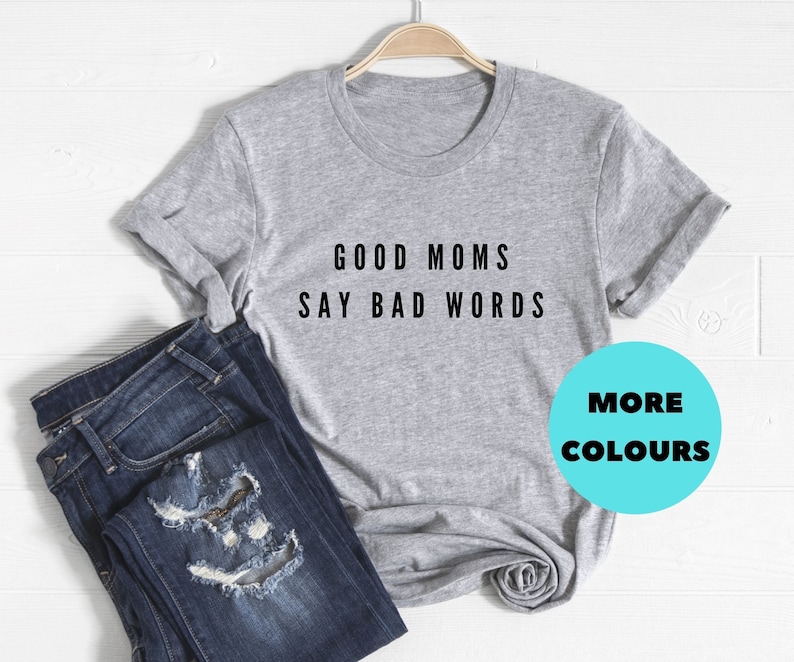 We are all trying to be more eco-friendly – the planet is important.  That's why we love portable tote bags that we can fold up and put in our handbags.  And this one is funny too!
Grab it here >
4. Pamper Product Gifts for Mum
Bliss Diffuser & Best Selling Blends Collection from ECO. Modern Essentials
The ultimate pamper pack for Mum this Christmas! A pack of ECO. Modern Essentials best selling essential oils together with the beautiful Bliss Mist Diffuser.
All ECO. Modern Essentials Oils are PETA Vegan and cruelty-free.
A Beautiful Spa Themed Gift Hamper
I think hampers are always a beautiful gift to give Mum.  This one is all about pampering – The L'Occitane & Mulberry Silk Hamper contains French Vanilla Almonds, L'Occitane Cherry Blossom Hand & Nail Cream (30ml), L'Occitane Cherry Blossom Perfumed Soap (50 grams), an A6 Gold Lined Notebook in Dusty Pink, a Pure Mulberry Silk Eyemask, a French Pink Clay & Pink Salt Bath Soak (280grams) and a Burgendy Cosmetic Bag – all for $99.
A Pure Mulberry Silk Pillowcase
Don't you loooove going to bed and lay your head on soft silky pillowcases? I'm sure every mum would love it! The great thing about silk pillowcases is that it is soft on hair – and there is less 'hair-pull' than cotton pillowcases – so if Mum has lovely locks – a silk pillowcase is perfect for keeping them in tip-top condition. One of the best gift ideas for Mum on our list!
No need to search for the best silk pillowcase

Silk Pillowcases – One of the Best Gift Ideas for Mum on Our List!
A Monthly Beauty Subscription Box
All girls love their pretties.  Bellabox sends out a beauty box to your Mum's door every month, filled with 5+ beauty samples to try at home.  You get to try the latest and greatest skincare, makeup and beauty items before everyone else – and it is a really affordable and thoughtful gift, especially when Mum is home during isolation.  Whilst you are at it – grab one for yourself too! One of the best gift ideas for Mum that keeps giving all year long!
Boxes start from $19.95 per month.
7-Pack of Activated Face Masks
Make Mum feel great with this pack of seven Foreo Hydrating Face Masks (only $13.50!).  These masks are Korean style treatments that are infused with ultra-hydrating acid and antioxidant-rich red algae.
Buy it here >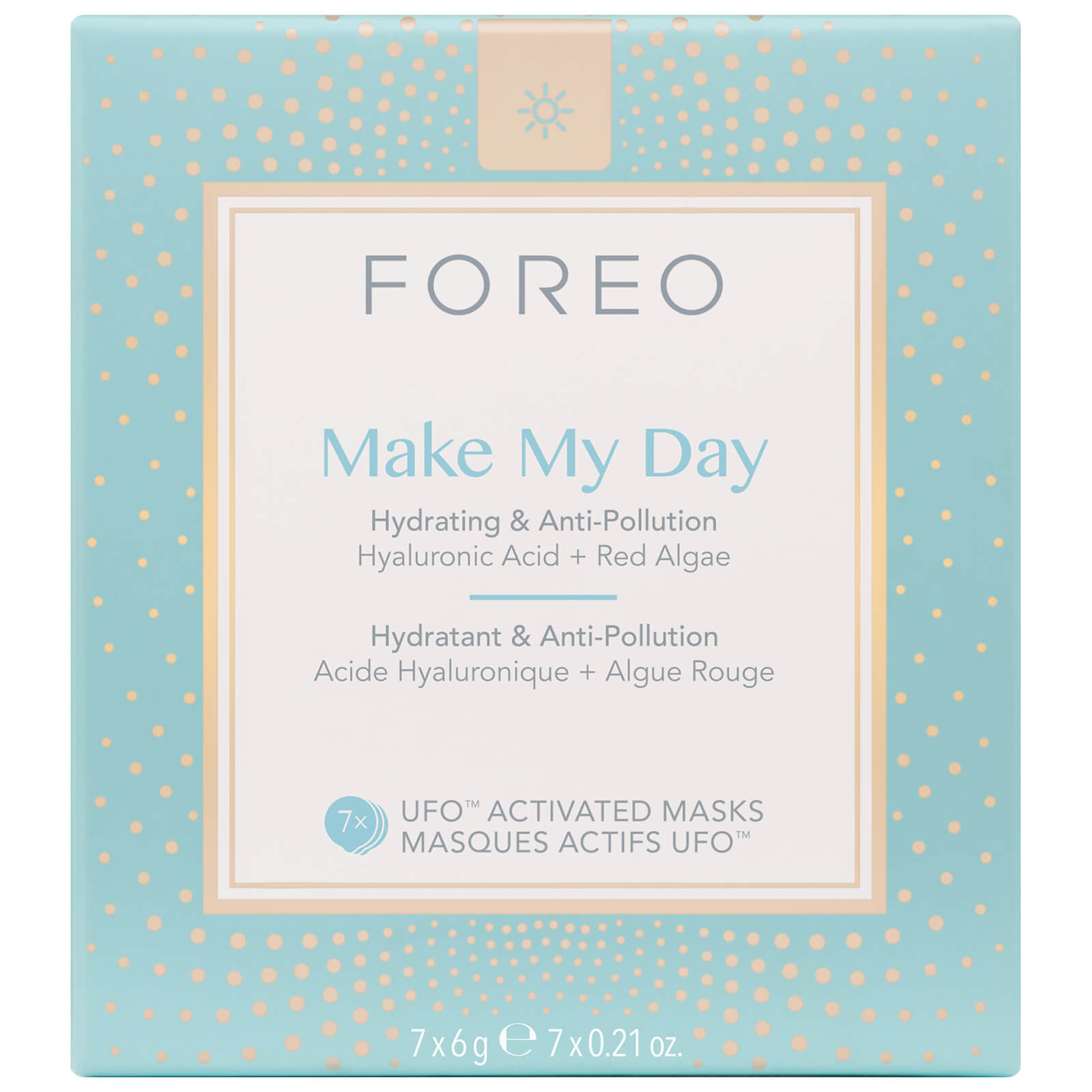 Book Mum a Personal Stylist
Many Mum's lose their sense of style after having babies… because every item we own ends up covered in vomit.. If Mum is in a rut as to what to wear, why not get her a Stylist to help her style her wardrobe and help her choose pieces that are right for her!
We recommend Threadicated for a personalised personal stylist service.
Buy Mum a Mulberry Silk Dressing Gown
We know that all Mum's love dressing gowns – we live in them.  But for something extra special – what about a Mulberry Silk Dressing Gown.  We love this 'Ethereal Pure Mulberry Silk' robe in blush pink – it is absolutely gorgeous.
A Volumiser Hot Brush
If Mum struggles to get out of the house on time in the mornings, or just doesn't know what to do with her hair – then a hot brush will seriously change her life forever.  Mum can give herself a professional 'blowout' look every morning with the Blowout Brush.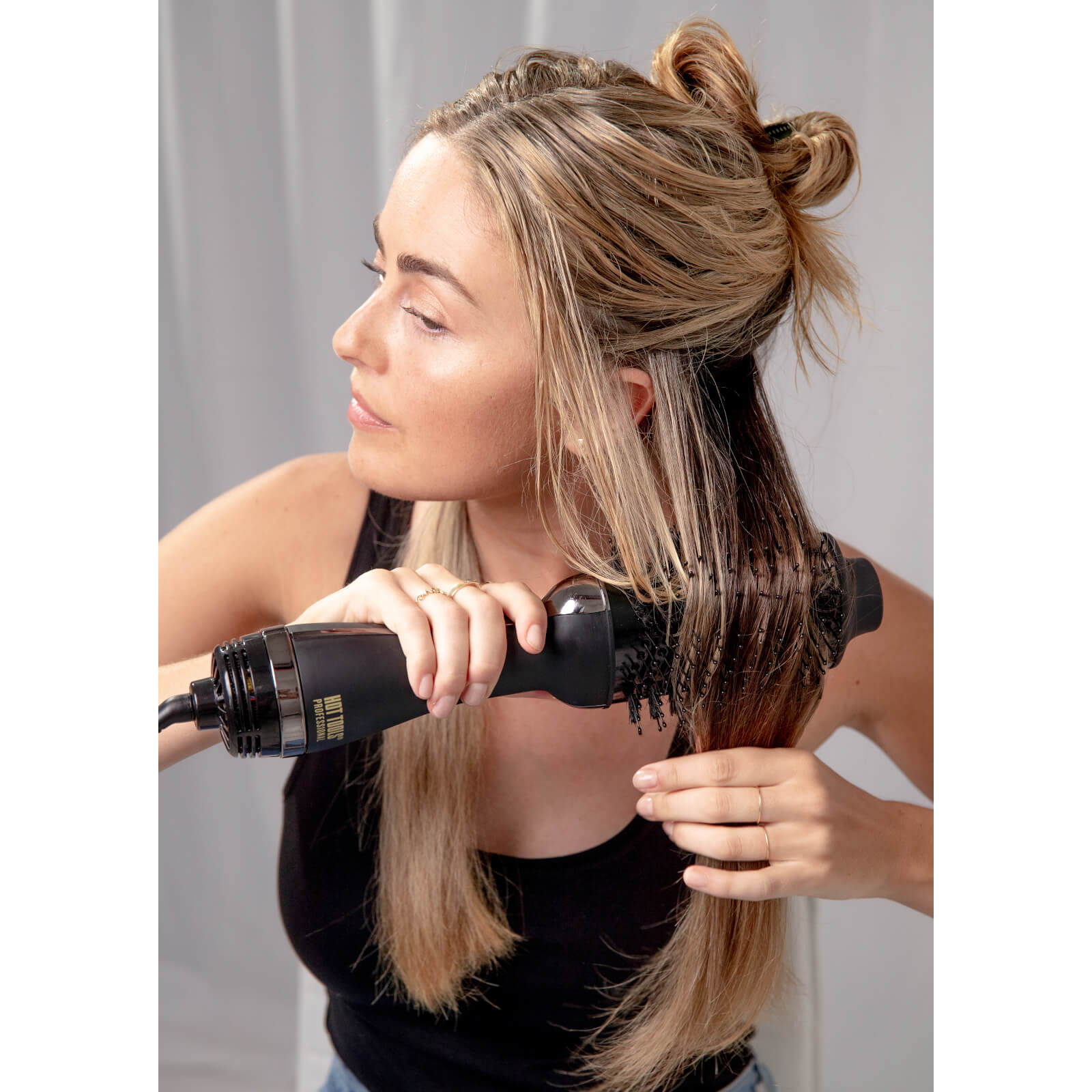 Get Mum a Beautiful Gift Voucher from Birdsnest – Wrapped and Delivered to Her Door
Some people think that gift vouchers aren't very personal – but really – who doesn't love going shopping on someone else's dime?  Birdsnest is the BEST place for women to go shopping online.  And what if that gift voucher was beautifully wrapped in a box, wrapped and delivered to her door so she can actually open it on Mother's Day?
The 100% Mulberry Silk Beauty Sleep Collection
This Beauty Sleep Collection contains a pillowcase and sleep mask made from long fibre 100% mulberry silk.  Available in three different colours. This is a perfect gift ideas for Mum!
Lush Short Dressing Gown
A beautiful pink fleece dressing gown that will get years of use.  It has pockets, a tie waist and is a relaxed fit – so comfy!
ECO. Modern Essentials Well-Loved Blends Collection
If Mum is into aromatherapy – she will love this selection of the most popular pure essential oil blends.  The kit includes 5 essential oil blends.
5. Health and Fitness Gift Ideas for Mum
A Pair of Mermaid Yoga Pants
I love these!  Activewear can be so boring, but there are now cute and nerdy ones for every personality!   These suck in your tummy, support every move and smooth over any imperfections.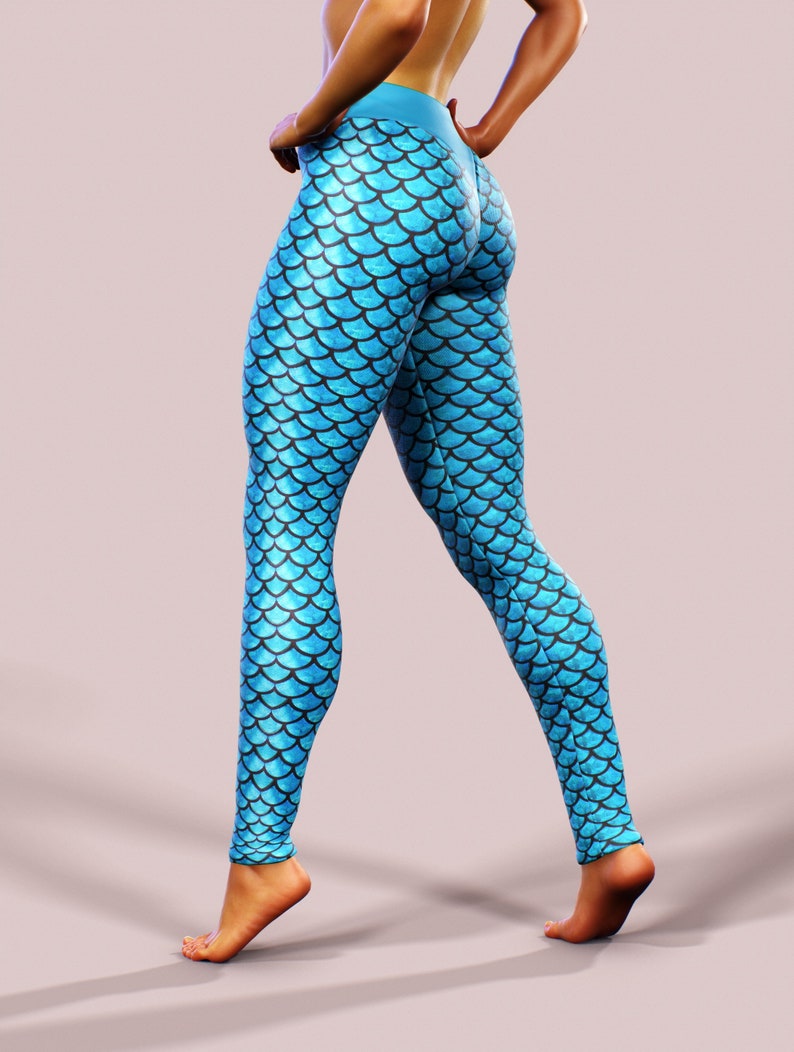 Buy Mum A New Gym Bag
The Midway Weekender by Po Campo has a spacious interior with lots of pockets and a separate shoe compartment, making it the ideal travel bag. Doubles as a gym bag. Our Mosaic fabric gives a beautiful stylish texture to the Midway range. The Midway is made with vegan, weatherproof fabric and has reflective accents. Includes a detachable and adjustable shoulder strap to carry across the body or by hand.
A Stay Tray
Stay tray is a reusable coffee tray made from 100% recycled plastic, right here in Australia. It's a reusable alternative to single use drink trays used at every coffee shop and fast food restaurant across the world.
Designed to be used again and again and again. Stay tray will grip your coffee, smoothie or kids drink bottles tighter than any other drink carrier. It won't let go, it won't tip over, it won't slide around in your car and it won't bend or break apart like single use cardboard cup holders.
Purchase your Stay tray for just $33 now!
Beautiful Printed Boho Yoga Leggings
Mum can never ever have enough leggings, and these beautiful printed Yoga Leggings will be on high-rotation as they are so beautiful and suitable for all shapes and sizes.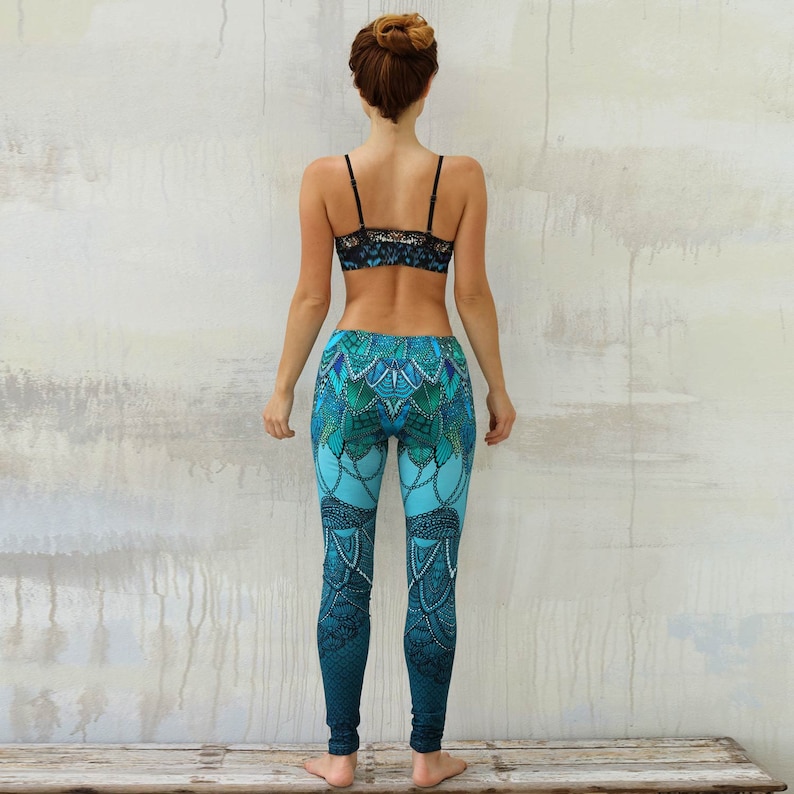 6. Gourmet Food, Coffee and Alcohol Gifts for Mum
Give Mum the Gift of Home Delivered Gourmet Meals
You know Mum's need a night off from cooking – we get pretty damn sick of coming up with ideas every single night. A great gift idea for Mum is a Gift Subscription to a gourmet food delivery service such as Chef Good.
Read our Chefgood Review here (and find out how to get a discount!)
$50 OFF
$50 OFF ($30 OFF your 1st order + $20 off your 2nd)
SAHM Exclusive: $50 OFF ($30 off your first order, $20 off your 2nd). Click "show code"…Show More
SAHM Exclusive: $50 OFF ($30 off your first order, $20 off your 2nd). Click "show code" then input code in by clicking the "Add Promo or Gift Voucher Code" in Order Summary below credit card details during checkout to apply. Show Less
An Edible Bouquet (Made of Chocolate)
If you can't decide between flowers and chocolates? Well, now you don't have to! Get the best of both worlds – real flowers mixed with lollies, edible chocolates and sweet treats for twice the fun. This is a good gift idea for the Mum who is hard to buy for!
Edible Blooms have some gorgeous chocolate bouquets that make for the perfect gift for Mum! We love this Hearts Posy Bouquet!
It's Been a Rough Day Wine Glass
Mum will love this wine glass – it has been professionally laser engraved on a crystal glass that holds 350ml. Especially good if Mum looks after your kids!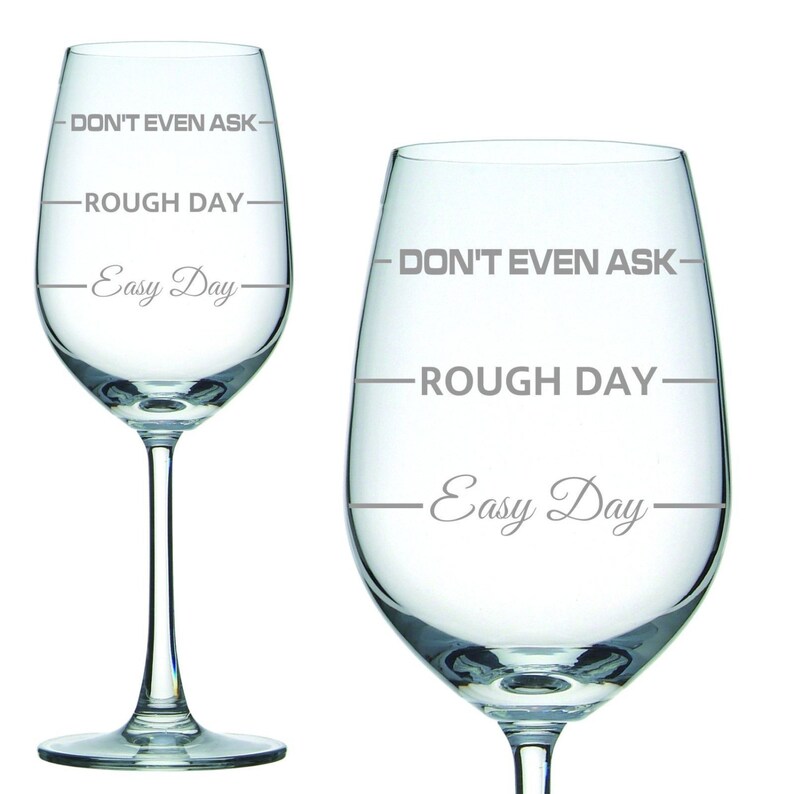 A Soda Stream Machine
Make all your favourite sparkling drinks at home with your own Soda Stream! And for under $85 – it's a cheap Mother's Day Gift ideas for Mum!
A Gourmet Donut Gift Box
You Donut need to ask twice, the Edible Blooms Donut box is the perfect way to surprise a special friend, spoil someone you love or just treat yourself! Gorgeous gift ideas for mum that satisfy that sweet tooth.
Recipe
3 Salted Caramel Belgian chocolate dipped mini Donuts
3 Milk Oreo Belgian chocolate dipped mini Donuts
3 Strawberries and Cream Belgian chocolate dipped mini Donuts
3 White Oreo Belgian chocolate dipped mini Donuts
Complimentary gift wrapping and gift card
Order one here!
A Hidden Stash Box
Get Mum all the goodies she usually has to hide from YOU!  We love this Hidden Stash box from Dessert Boxes for only $79! One of the most delicious gift ideas for mum.
A tin of Homemade Shortbread
There are not too many people on the planet that don't love good shortbread!  And it is really easy to make at home.  Here are a couple of recipes to try:
Sour Cream and Lemon Shortbread
Make Your Own Tasmanian Gin Kit
The perfect gift for the Mum who loves Gin, this kit contains everything Mum needs to make an epic Gin and Tonic!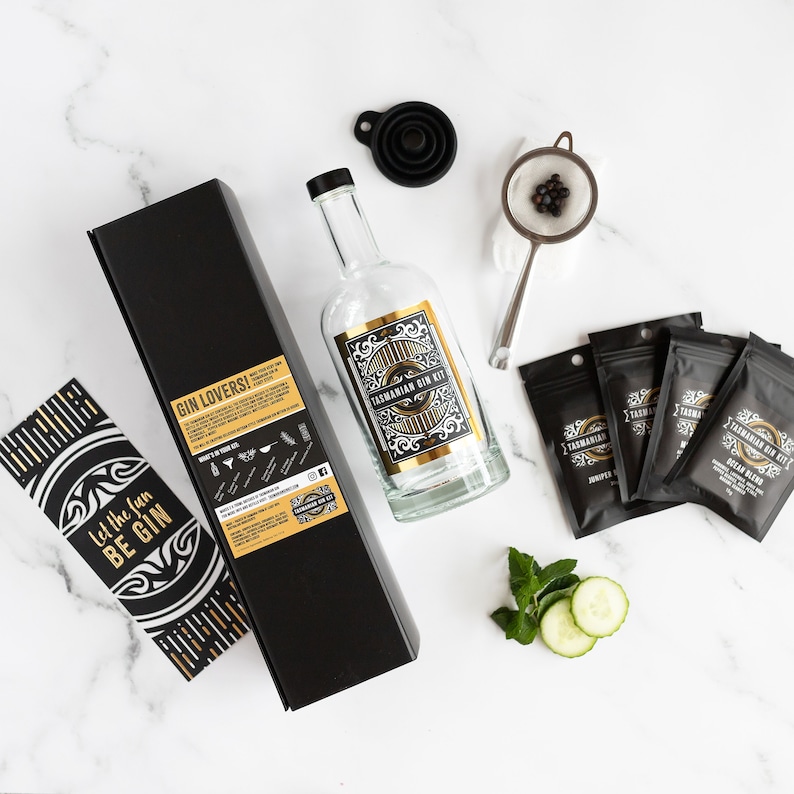 A Brand New Cookbook
Grab one of the latest and best-selling Cookbooks for Mum to cook up a storm!
Our Picks:
Buy Mum a Bottle of Gordon's Pink Gin
Gin is all the rage at the moment – and this Gin is infused with the natural sweetness of raspberries and strawberries.  Just delicious – and pretty!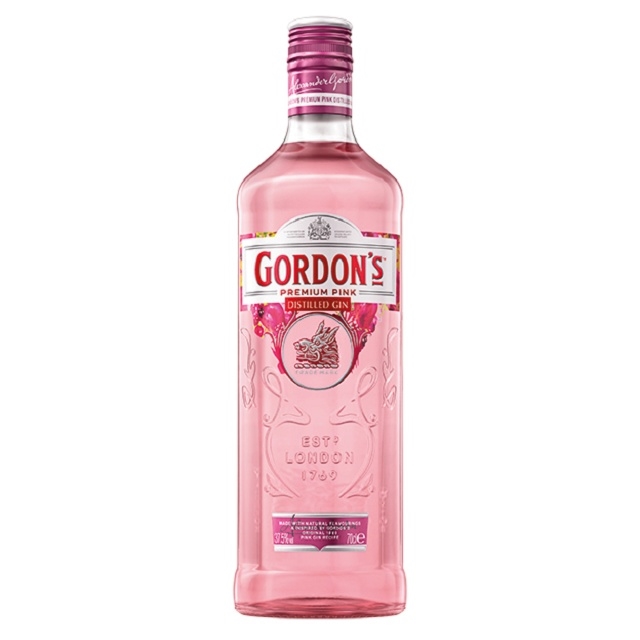 A Coffee Bean Subscription
Buy Mum a coffee bean subscription!  There are loads of different stockists now that will post your Mum a monthly supply of her favourite coffee beans.
Our Recommendations:
We have a huge list of the best Coffee Bean Subscription Boxes right here 
7. Home and Decor Gifts for Mum
A Chanel Art Print
This premium quality giclee art print has been produced on German made heavyweight (230gsm/matte finish) fine art stock using archival quality inks resulting in a superior print suitable for museum or gallery display.

A Coffee Machine
It's a fact.  Mum's NEED coffee – and this deliciously cute new coffee machine from SMEG is just darling!  Mum will LOVE it!
A Delicious Glasshouse Candle
Glasshouse truly makes the most delicious scented candles in the world.  Make Mum's house smell amazing with one of those beautiful Tahaa Affair Candles.  At 380 grams,  this candle will last for ages! Scented with luscious caramel and coconut – it smells like Fiji on a much smaller budget!
Woodgrain Essential Oil Diffuser
Bring Mum all the benefits of aromatherapy with The Goodnight Co's Woodgrain Essential Oil Diffuser.  This diffuser uses ultrasonic technology which allows the mist to be delivered to the air via vibrations.  This allows the essential oils to be safely diffused without any heat involved, making it a safer choice for your home than candles or incense.
Macrame Wall Hanging
This is a simple yet beautiful Macrame design that is available in loads of different colours and will look fantastic as a colour accent in any room.  Made from natural or coloured cotton cord, the wall hanging is mounted on a piece of Tasmanian Oak Dowel. Stylish gift ideas for mum.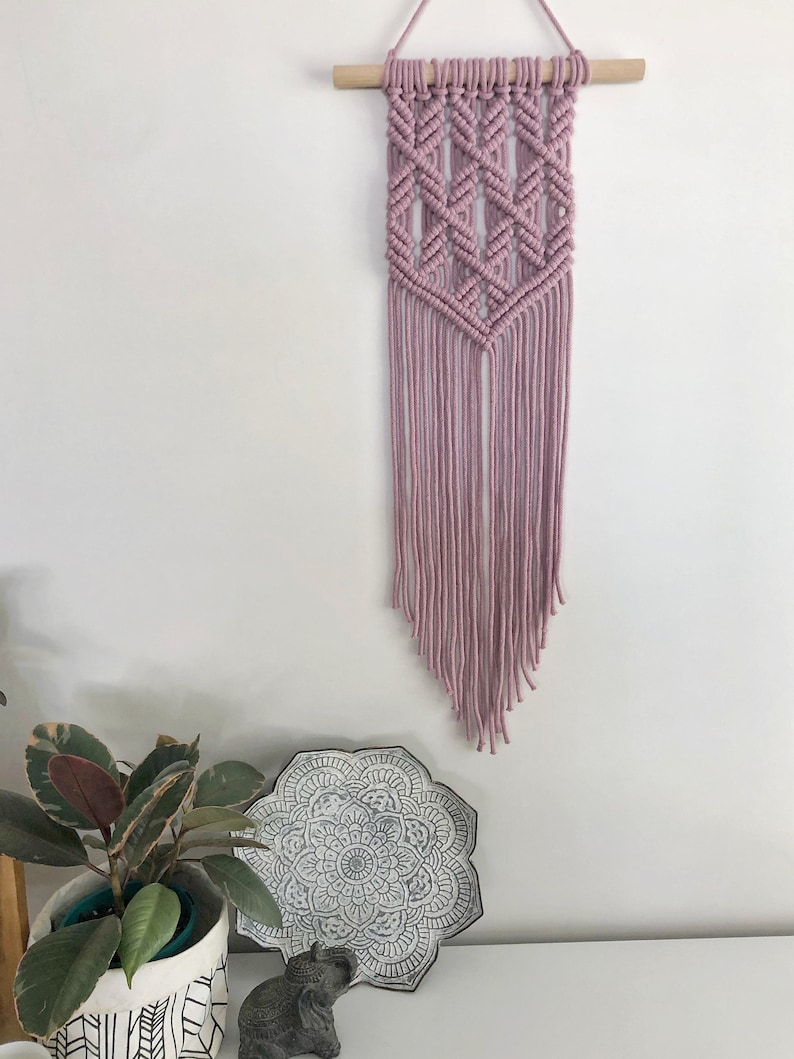 The Matilda Myres 2021-22 Rose Gold A6 Day a Page Diary
The infamous yearly diary from Matilda Myres with detailed rose foiling and secure elastic closure.  It is the perfect little planner that will fit in most handbags.  Amazing quality and you can even get it personalised for Mum if you wish!  Comes in pink, blue and ivory. These make really practical gift ideas for mum. Only $16.65!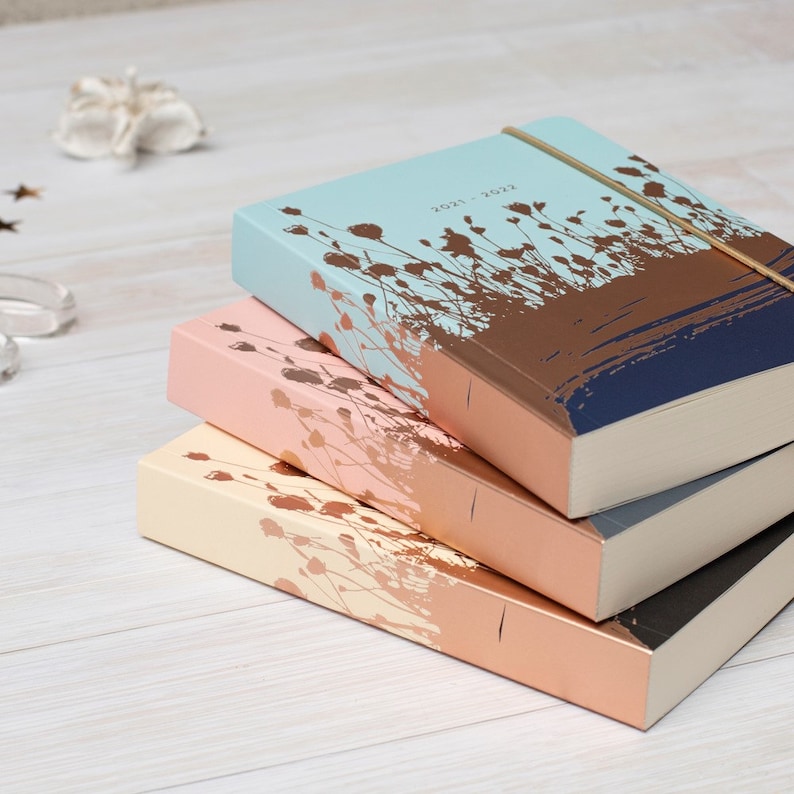 Clear Acrylic Monthly Wall Calendar Planner
Get organised and make a statement with this stunning acrylic wall calendar featuring a high gloss transparent finish and metallic gold or silver hardware.  There is plenty of space to plan your schedule and the extra blank space allows you to make lists and notes so Mum never forgets a thing.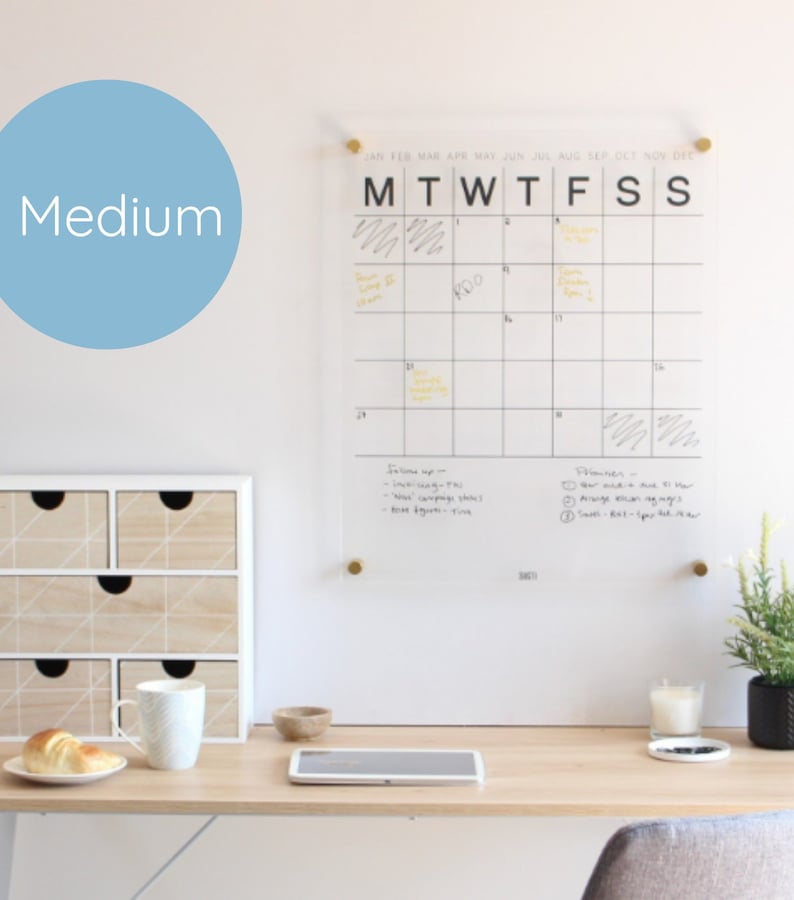 Typo 3-Pack Notepad
This 3 pack of notepads contain an A4 weekly planner, an A5 daily to-do list and an extra 'to do' list notepad.  The perfect gift for Mum under $20.
A Letter Writing Set
Remember way back when, when letter writing sets used to be all the rage? This letter writing set was designed by indigenous artist, Natalie Jade and it is a beautiful and timeless gift to bring back the art of letter writing.
Real Flower Resin Coaster Set
For only $13, you could buy Mum this beautiful Real Flower Coaster Set made from Resin.  All the coasters are unique in design and all will be a one-of-a-kind piece of art. Allow up to two weeks for dispatch.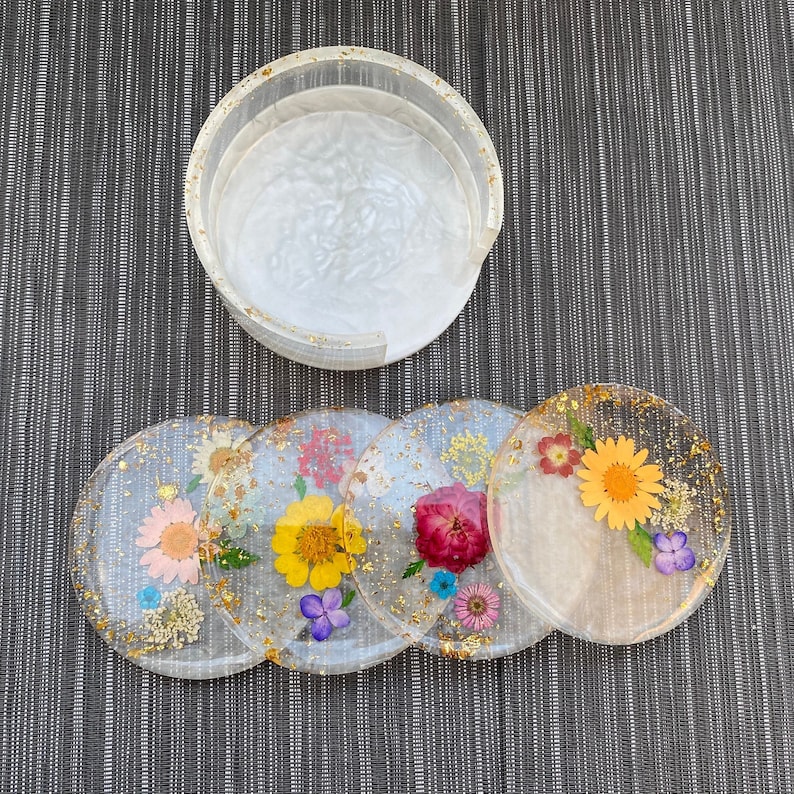 A Wooden Desk Organiser
Keep Mum's desk tidy with this Bamboo Space Cube compact wooden desk organiser.  It has lots of storage for all her office stationery supplies and the Space Cube is designed to reduce clutter and keep Mum organised! Eco-friendly, practical and stunning gift ideas for mum.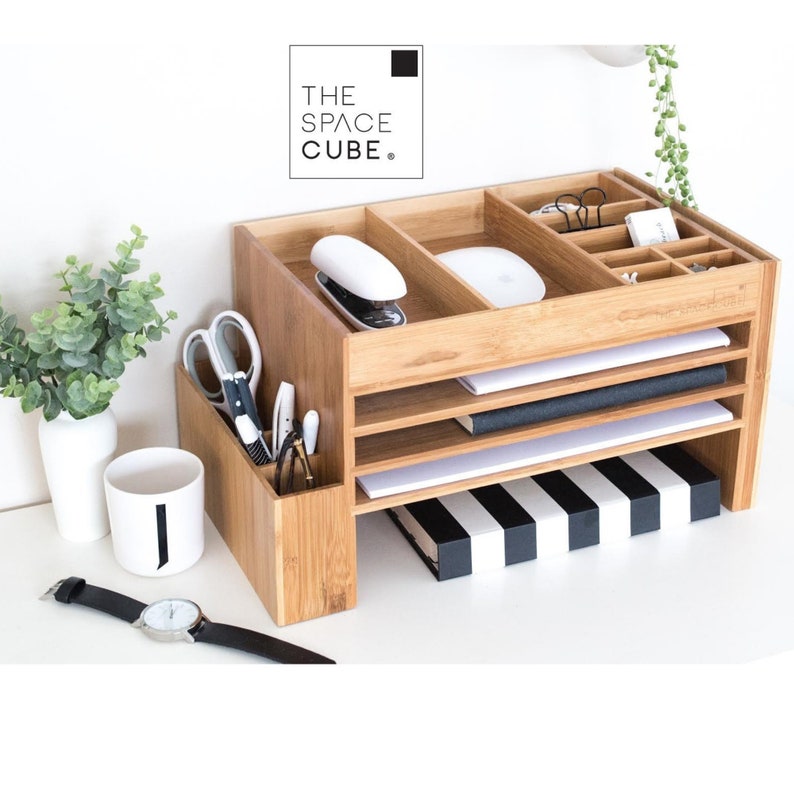 If Mum is all about her fur babies – get them immortalised with a custom pet portrait – perfect for Mother's Day.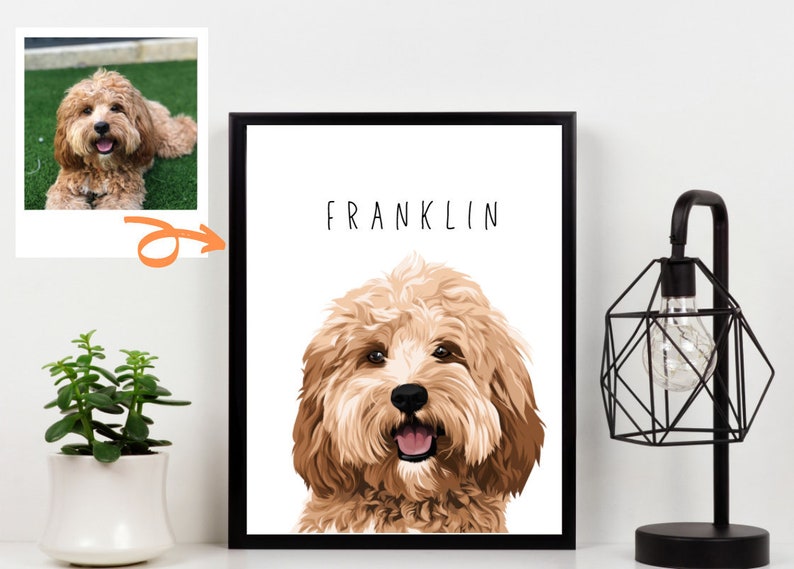 A Purse Organiser (Under $50)
Is Mum always struggling to find her keys or her phone in her handbag?  Well this purse organiser is a fantastic idea (and not just for Mum) – never again lose anything – it can be easily transferred from handbag to handbag and you can choose the colour that suits you the best!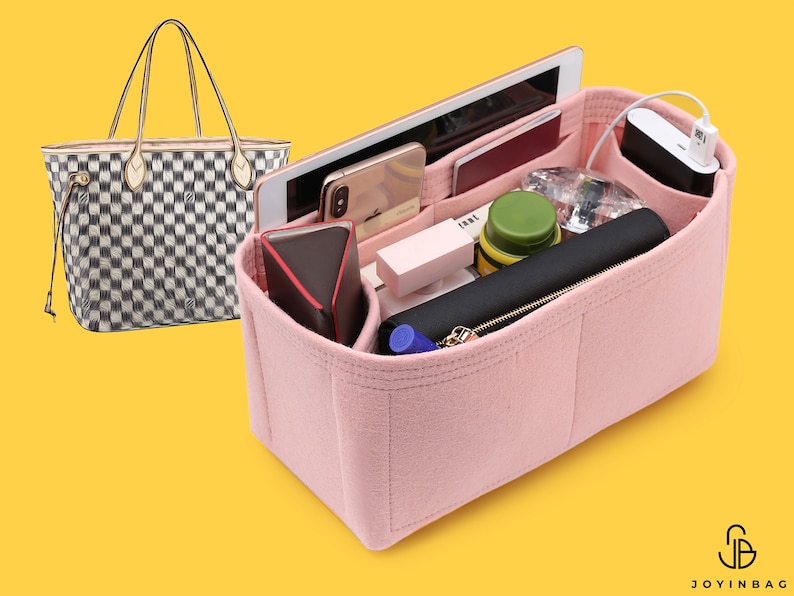 8. Experience Gifts for Mum
Take Mum to a Country Market
Here is a list of where to find all the best country markets: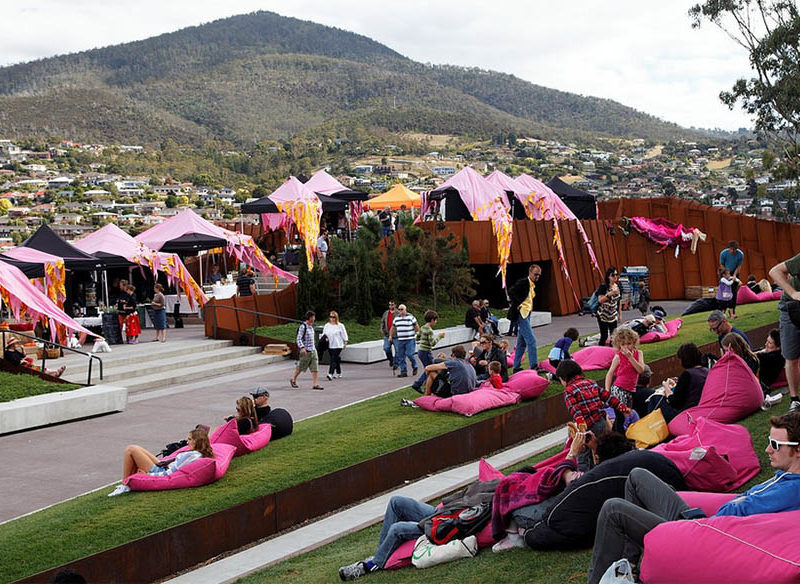 Book Mum on a Cemetery Walk or Ghost Tour
If Mum is into the paranormal, supernatural or true crime, maybe look at booking Mum on a tour of a cemetery or jail tour.  These are fantastic fun – and there are many all over the world.
Here are just a few that we have found: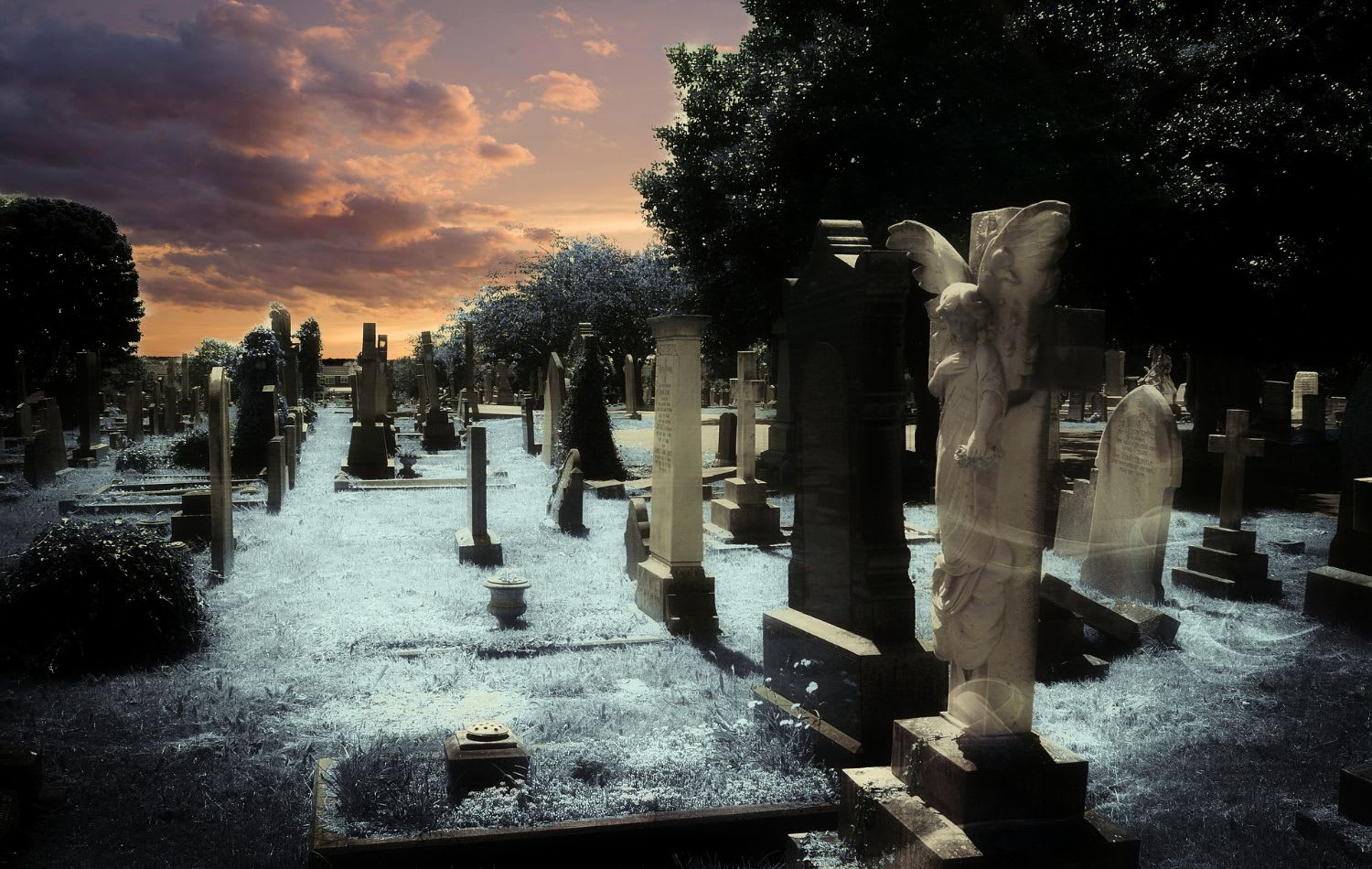 Chocolate Making Course
Professional foodies and chocoholics alike will simply love this beginners' chocolate-making workshop. To begin with, Sylvia, a professional chocolatier, will talk you through the process of turning cocoa beans into a block of chocolate and give you some tasty information on the history of chocolate.
Swim with the Dolphins
There are actually loads of places within Australia where you can go and swim with a dolphin – what an amazing experience that Mum will just love!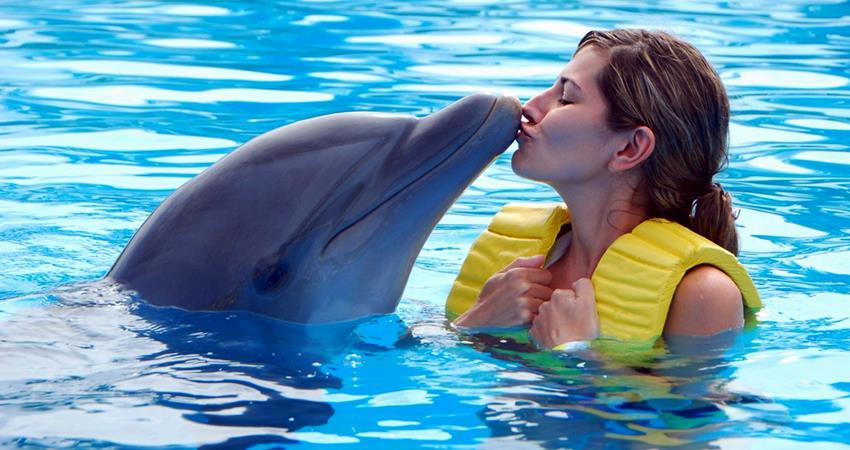 If Mum doesn't want to actually get in the water, there are also many dolphin watching tours!
Get Mum Some Ballroom Dancing Lessons
Mum always wanted to learn ballroom dancing but her partner isn't so willing?  Bugger them – buy Mum some lessons and let her Cha Cha Cha at the next dance event!
Find out more in your area:
Get Mum a Hot Air Balloon Experience
They are all over the place – but Mum will remember the experience forever!
Take Mum out for a High Tea
A High Tea is a fun and fancy day out with the girls.  Many of the fancier hotels do them – here are some that I know about:
High Tea in the United States:
Belly Dancing Lessons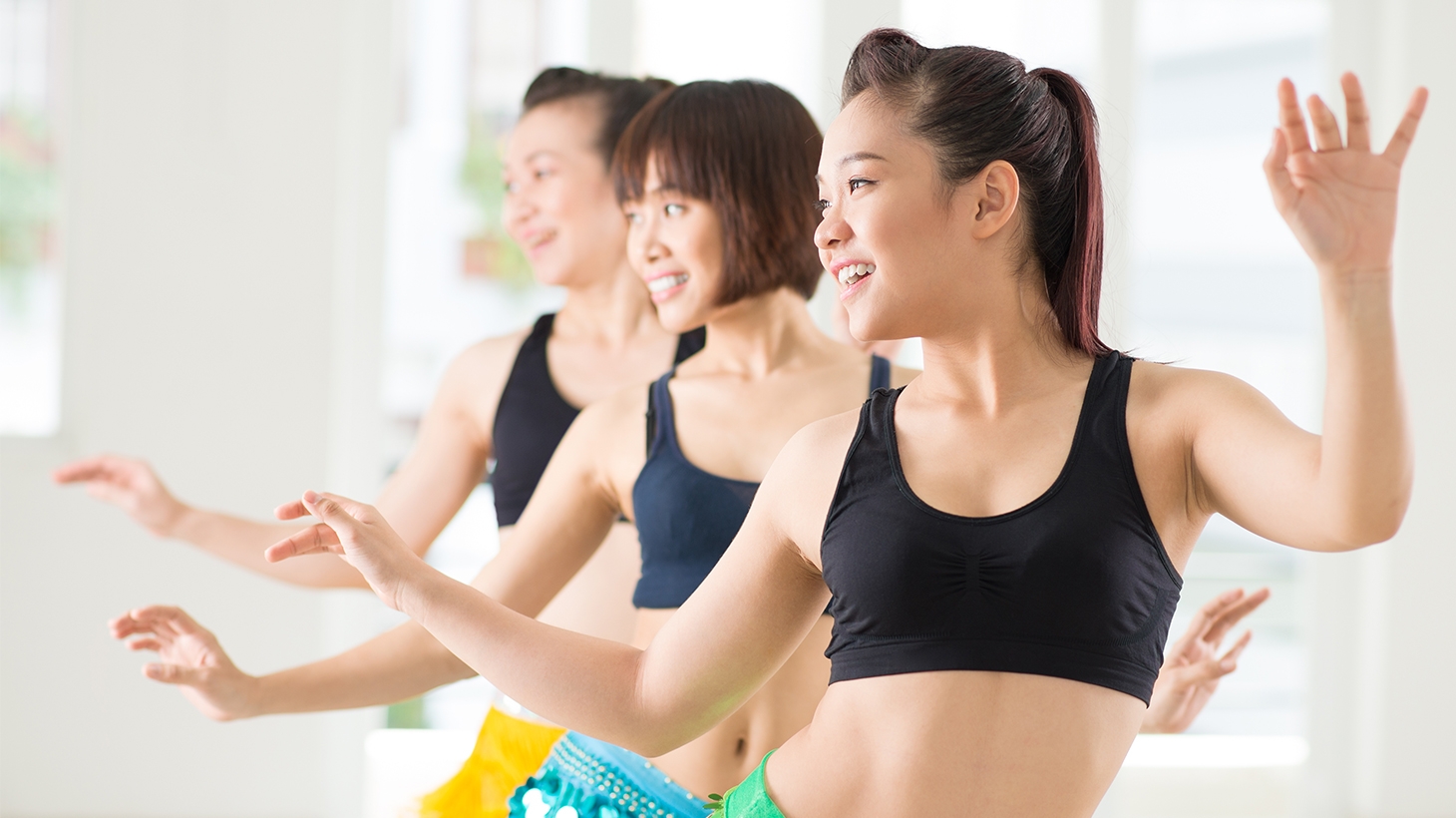 If you live in Cabramatta you can get a one-month unlimited belly dancing fat-burning dance class for only $19.
Find Out More
Buy a Few Personal Training Sessions
If Mum wants to get fit, why not grab her a few Personal Training Sessions to help her on her way.
Deals: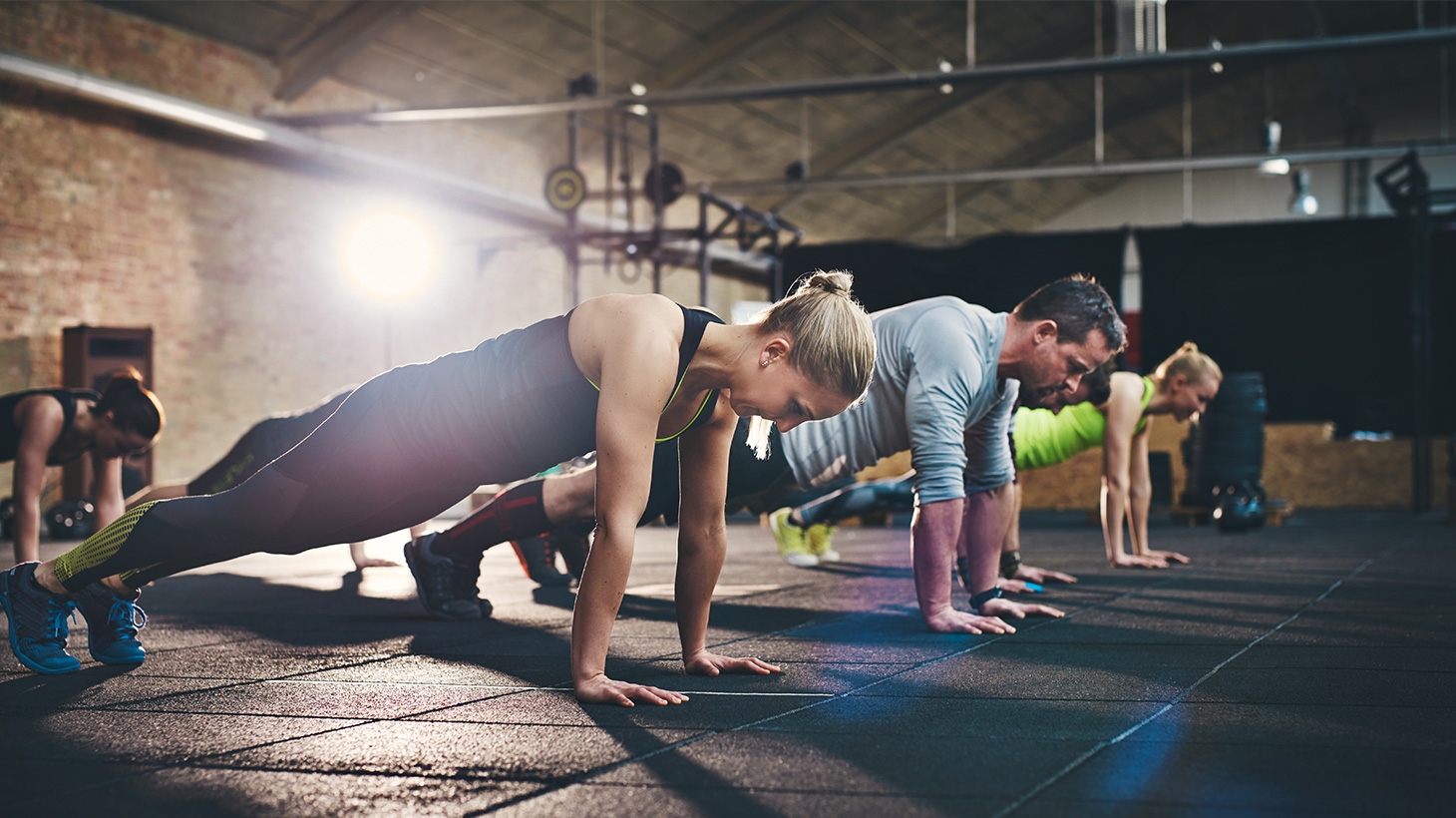 Take your Mum SKYDIVING!!!!!!
If Mum is a bit of a daredevil or has everything already – what about a Skydiving Experience!  If Mum won't jump out of a plane (and can I just say – hell no!) – then there are also Indoor Skydiving Centres which sounds a lot less scary! Check out these adventurous gift ideas for mum.
Organise a Deep Sea Fishing trip
Fishing is one of Australia's favourite national pastimes, and for a good reason. There's something uniquely satisfying about casting a line and waiting for a bite, and Australia has some of the best and most beautiful fishing spots in the world. So indulge your inner-fisherman with a half-day charter out to explore the fishing hot spots of the Gold Coast Seaway.
Location: Gold Coast
Book through Adrenaline for $130.00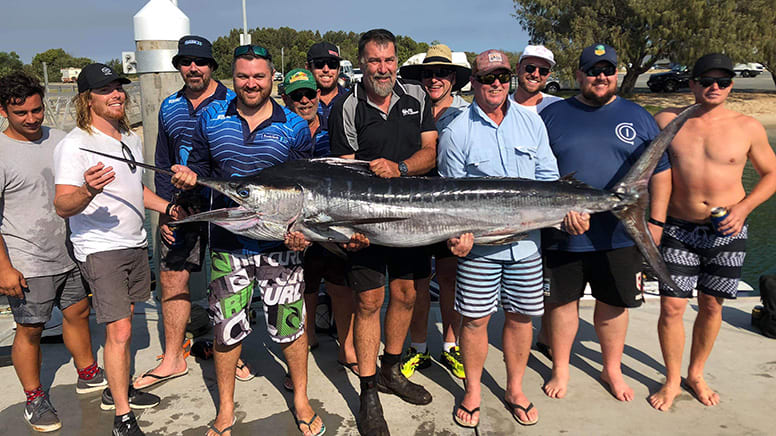 9. Fun Gifts for Mum
Cards Against Humanity
Did Mum have a good sense of humour?  This highly offensive game is guaranteed to make Mum giggle.  This game is hysterical…. She will LOVE it!
What the F&ck Should I Make for Dinner?
Are you asking Mum this question all the time?  Then this book is perfect for Mum this Mothers Day.  50 f&cking awesome recipes! Give mum a break and one less decision for the day with out gift ideas for mum.
Mother's Day Mug
If Mum has a good sense of humour – this is the perfect Mug to buy her for Mother's Day or Christmas Day!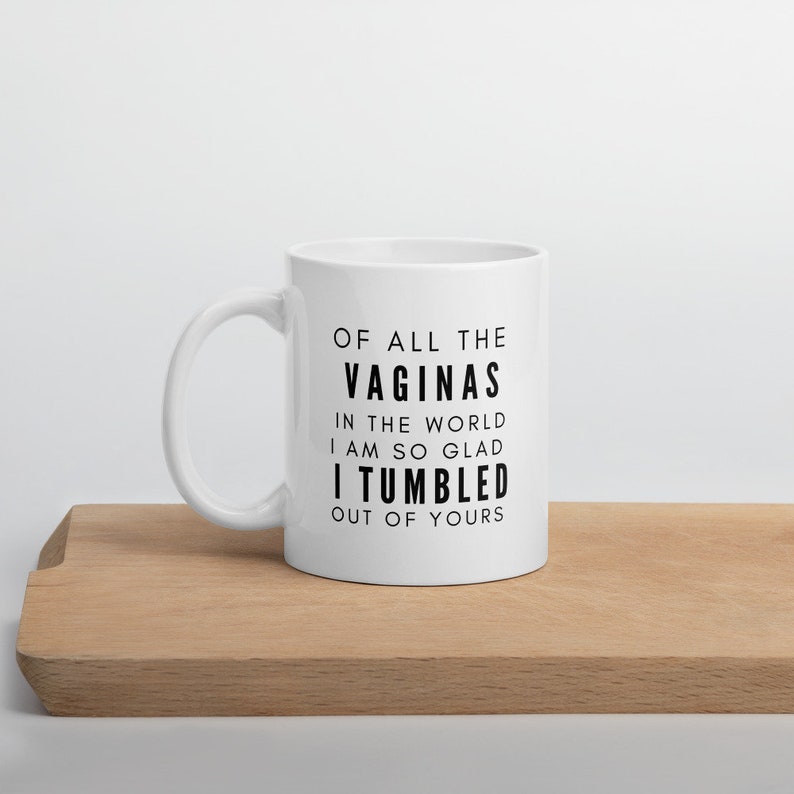 'Love You Mum' Spoon
For only $14 – you can get Mum this adorable spoon that will make her think of you every time she makes herself a cup of tea!
Grab it here >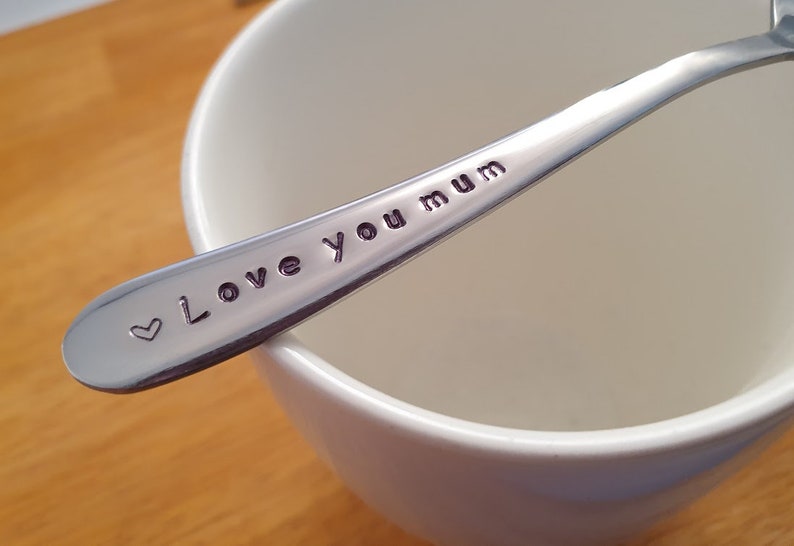 Mother's Day Engraved Bamboo Recipe Book
Give your Mum a special gift that she will love and use for years to come.  Made from Bamboo, the recipe book comes with a matching pen and is perfect for the Mum or Grandma that loves to bake!  Keep special recipes so that they can be handed down through the generations.
Buy it here >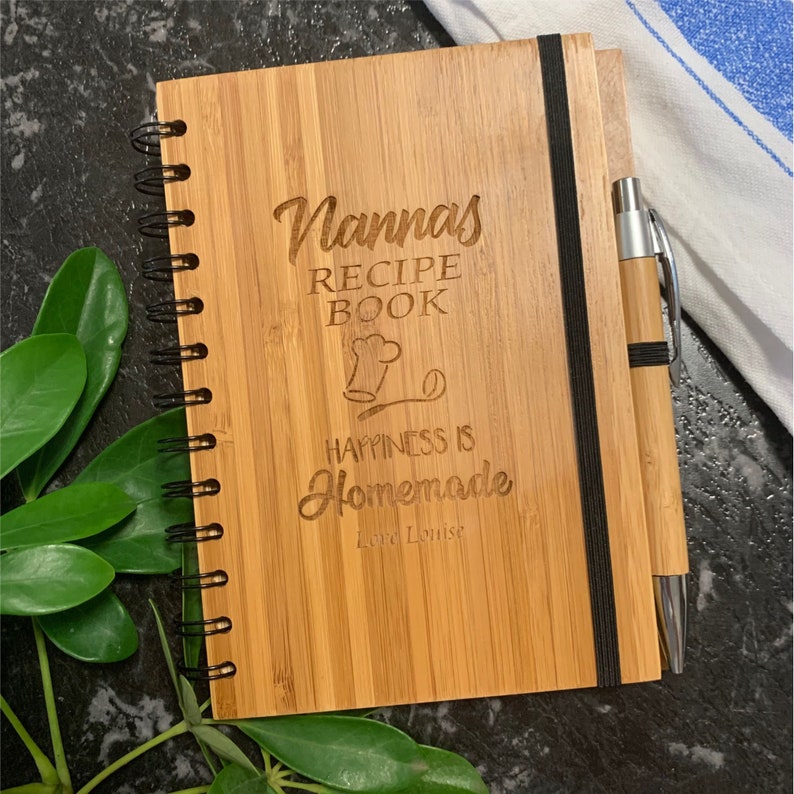 A Supernatural 1000-Piece Jigsaw Puzzle
Still missing the end of Supernatural. I feel your pain.  I miss Sam and Dean soo much it hurts.  But that hurt will be a little less if my boys decide to get me this 1000 piece Supernatural Jigsaw Puzzle for Mother's Day.  It's perfect.  Hmmmm Dean!
Buy it here >
An Expresso Martini Hamper
If Mum loves a good Expresso Martini (and let's face it – who doesn't!) – why not spoil her with this gorgeous Espresso Martini Hamper.  Containing everything Mum needs to make a delicious Expresso Martini at home.  Contains the premium Belvedere Premium Vodka!
Order it now >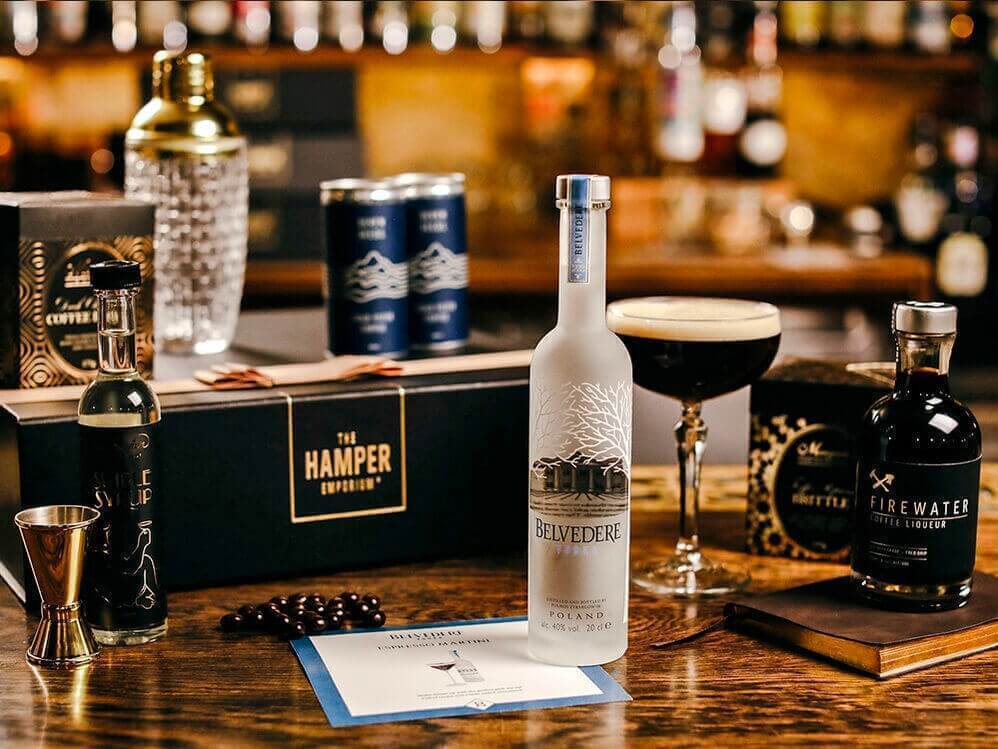 I Inherited Your Love of Cheese Card
I love this card – and I love cheese.  My Mum loves cheese too – so I fully intend to get this for her for Mother's Day!
Buy it here >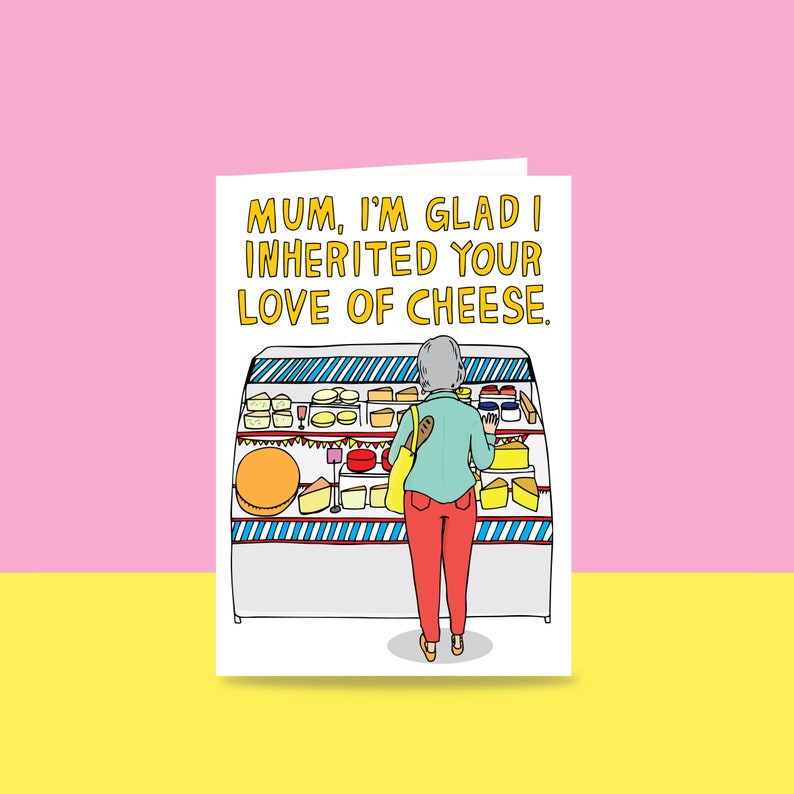 Look how adorable it is!  One of the great gifts on our 100 Gift ideas for Mum list!
These are 100+ Gifts Ideas for Mum – do you have any to add???  
100 Gifts Ideas for Mum