10 Serial Killers Who Walk Amongst Us
You would think that serial killers and dangerous people in general, would be off the streets and hopefully be rotting away in jail forever.
It is frightening to know, that the reality is strikingly different. Although serial killers and murderers usually go to jail after their trial, not all of them go to jail for life. The reality is that the justice system can grant parole to murderers and allow them to try and integrate into society. Some serial killers are released from prison, given new names and left to live wherever they please.
See below a list of 10 serial killers that were paroled and walk amongst us.
1. Mary Flora Bell
Mary Flora Bell committed her first murders at the tender age of 11 in 1968. Mary Bell was convicted of strangling to death two younger boys solely for the pleasure and excitement of killing. In December of the same year, Mary Bell was convicted of the manslaughter of Martin Brown, aged 4 and Brian Howe, aged 3 who lived in Scotswood, Newcastle where they met their death.
Since her release from prison in 1980, Mary Bell has lived under a couple of pseudonyms to protect her identity after winning a court order that gives her the right to anonymity for life. She has assumed three different identities and has moved at least five times. In 1998, she was paid $50,000 pounds for collaboration on the book 'Cries Unheard' which detailed her life.
She is now a grandmother.
Via reflex
2. Karla Homolka: The Schoolgirl Killer
Karla Homolka and her psychotic husband Paul Bernardo were convicted of raping and murdering multiple women, including Karla's very own biological sister, Tammy. Horrifically, Karla offered her sister Tammy's virginity to her husband Paul because he was jealous she had not saved herself for him. In 1993, the Canadian couple's crime was discovered when a piece of concrete containing the remains of one of their victims was found in a river. Karla turned in evidence on her husband to get her sentence reduced. Karla Homolka was released in 2005 after serving 12 years in prison.
Today, Karla lives in Quebec with her husband and three children. She is married to her lawyer's brother.
3. Curtis Fairchild Jones: Florida's Youngest Murderer
Curtis Fairchild Jones first walked into the doors of prison at the age of 12. Curtis, together with his 13-year-old sister Catherine were convicted of murdering his father's girlfriend, Sonya Nicole Speights in 1999. Curtis also had plans of killing his father and a male relative who was living with them at the time in their Florida home. Child Welfare had reports that Speights was sexually abusing the children. However, the authorities had done nothing about it. Curtis was sentenced to 18 years in prison followed by lifetime probation.
In 2015, Curtis walked out of prison aged 29. He is an ordained Minister.
Via youtube
4. Charlene Adell Gallego
Just like Karla Homolka, Charlene Gallego together with her lover Gerald Gallego killed people between 1978 and 1980. They kidnapped several young women and forced them into sex slavery and finally killed them. She testified against her lover to get a reduced sentence. Before being apprehended in 1980, Charlene Gallego and her boyfriend had killed ten people, mostly teenagers. Charlene was given 16 years in prison while her lover was sentenced to death. In July 1997, Charlene Gallego was released from jail.
Today, Charlene Gallego leads a normal life. She goes by the name Mary Martinez and lives in Fair Oaks area of Sacramento, California.
Via alchetron
5. Pedro Alonzo Lopez
Pedro Lopez is a serial killer from Colombia who is known as the "Monster of the Andes." He claims to have killed at least 300 people. However, in 1980, Pedro Lopez was found guilty of murdering 80 girls aged between nine and 12 years old. He was given a 16-year sentence. In 1994, after 14 years in prison, Pedro Lopez was released from prison two years early for good behaviour and then recaptured in 1995. He was sent to a mental institution where he was released three years later. In 1995, Pedro Lopez was declared sane and released on a $50 bail.
Pedro Lopez has since disappeared back into society with his whereabouts unknown.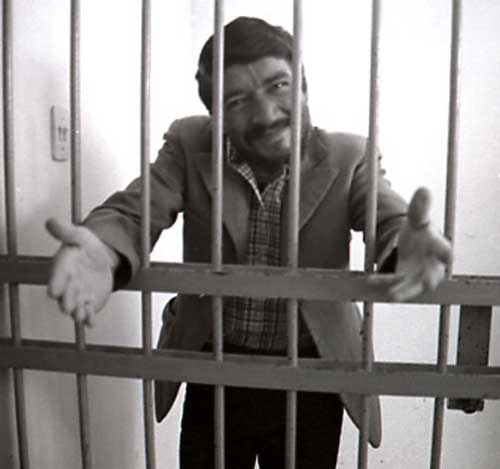 Via murderpedia
Next Page: More Serial Killers Who Walk Amongst Us